Xarelto is a member of a class of blood thinners known as new oral anticoagulants. It was primarily developed by German pharmaceutical giant Bayer AG as a drug that could compete with Warfarin (Coumadin) that has been the gold standard of blood thinners for many years. Bayer partnered with a division of Johnson & Johnson to market the drug in the United States.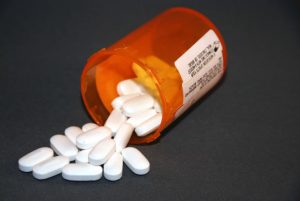 Xarelto has several competitors in the NOAC class of drugs including Eliquis, Pradaxa, and Savaysa. All of these drugs were supposed to be a one dose fits all alternative to Warfarin that is known too need careful monitoring of dosage and frequent alterations to keep patients from developing a serious, but reversible internal bleeding disorder.  It is reversible by  giving a bleeding victim an injection of potassium. For this reason, patients must closely monitor their diets and avoid leafy vegetables like kale, and go to the doctor for frequent blood tests. Xarelto and the other NOACs were supposed to be one dose fits all so there was no need for frequent checks and to stay away from leafy vegetables.The problem with Xarelto and its class members is that the drug makers insufficiently tested their drugs and kept information from the U.S. Food and Drug Administration (FDA) and doctors. These drugs were not one dose fits all and people were developing serious internal bleeding disorders including intracranial bleeding.
As our Boston Xarelto injury lawyers can explain, there was no reversal agent (antidote) for these bleeding disorders so there was nothing much emergency room doctors could do except transfuse blood and hope for the best.  Many people died as a result of Xarelto bleeding disorders and this was the basis for many products liability lawsuits.
The FDA also found there were issues in the testing with regard to how much information was passed on to the agency and they found defective equipment  was used during the human trials phase of the testing. Failure to perform testing means that the company could claim they were unaware of dangers of the drug.  The problem with this is that one of the claims filed by plaintiffs in products liability lawsuits against the makers of Xarelto involve a claim known as failure to warn of a known danger.
Failure to adequately warn of a known danger is a claim that is based upon negligence.  In a traditional negligence claim, as defined in the Civil Jury Instructions for Massachusetts,  the elements are duty, breach, causation, and damages. The duty is a duty of due to care to act a reasonable and prudent person so as to avoid a foreseeable injury to foreseeable persons and property. This duty can be imposed by statute, contract, or it can be inferred by actions. In the case of pharmaceuticals, federal law imposes such a duty of due care.  This requirement act as reasonable and prudent person applies to the drug companies because the drug companies are a corporation.  A corporation is considered a jural person under Massachusetts laws meaning it can be sued and must act in a reasonable and prudent manner.
Failing to conduct adequate safety testing is a violation of a federal statute and it is negligent under the state law definition. Had the company performed adequate safety testing, it would have known there was problem.  The knowledge requirement is that the company knew or should have known of a danger. This means a company cannot hide from a known danger by not doing adequate safety testing and wilful blindness is not a defense in any case. This means that if the company knew or should have known of a danger and failed to adequately warn patients, they can be found liable.
While this is the basis for filing such a lawsuit, defective drug lawsuits are often very complicated matters and may involve multi-district litigation (MDL).  MDL lawsuits should only be handled by attorneys who have the resources and experience to handle these complex matters so claimants should ask about their prospective lawyer's ability to handle MDL cases during the initial consultation.
Another claim that is often brought in Xarelto actions is the manufacture of a defective drug. This is also a negligence based tort. If the company did not do adequate safety testing, and this caused injury this would be proof of failing to act to as a reasonable and prudent corporation so as to prevent foreseeable persons and property.
According to a recent news article from Market Watch, Bayer is back to performing more safety testing in clinical trials as well as  efficacy testing.  This is not however, more testing on using Xarelto to treat atrial fibrillation (Afib), which was the initial use and where all the injury occurred.
This time, Bayer is trying to gain more of the market share and use the medication to treat patients who suffer from peripheral artery disease (PAD) as well as coronary artery disease (CAD).  The company saw lower sales and lost some of the market share to the makers of Eliquis when the FDA first disclosed the testing problems.  This is an attempt to get new patients with different medical conditions to take Xarelto. Bayer and many others companies have clearly done a lot of good, and many people literally could not live without their medications, but some these companies often care a lot more about their financial bottom lines and profitable than anything else and that might include patient safety.
These new safety tests focus on reducing the risk of stroke and cardiovascular death in patients who suffer from CAD and PAD, and so far, the Phase III clinical trials are showing promising results.
Call the Boston Jeffrey Glassman Injury Lawyers for a free and confidential appointment — (617) 777-7777.
Additional Resources:
Bayer Reports Successful Trial of Xarelto Drug, August 28, 2017, By Sonia Amaral, Market Watch
More Blog Entries:
FDA Announces Testosterone Meds Must Carry Broader Warning, July 7, 2014, Boston Products Liability Lawyers Blog