A nonprofit consumer advocacy group has requested that the U.S. Senate launch an investigation into Johnson & Johnson. The group alleges a pattern of "reckless" conduct. The same consumer group, the Corporate Action Network, has also urged the Department of Justice to look into whether Johnson & Johnson knowingly destroyed documents related to more than 12,000 pending lawsuits brought by women impacted by dangerous vaginal mesh products.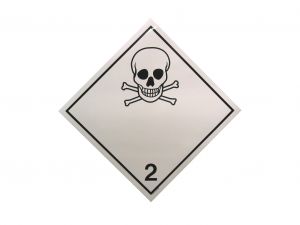 Boston vaginal mesh lawyers know that lawsuits against Johnson & Johnson related to mesh products have largely resulted in plaintiffs obtaining compensation for losses. Juries are clearly finding in many cases that the company acted wrongfully, and that these actions had real consequences for patients affected by the bad products that Johnson & Johnson sold to the public.

Johnson & Johnson's Pattern of Recklessness
As NJ.com reports, Consumer Action Network detailed problems that have "seriously injured women across the United States," in a letter to North Carolina Senator Kay Hagan. Hagan is the chair of the Senate Subcommittee on Children and Families. Her office did not reply to a request for comment.
The Department of Justice did indicate that it is reviewing Corporate Action Network's request for a criminal investigation into Johnson & Johnson. The allegations related to the hiding of evidence came before a U.S. magistrate judge in West Virginia who is presiding over a multidistrict litigation. The Judge found that Ethicon has lost or destroyed thousands of computer files and documents related to the development of the company's mesh devices. However, the judge did not find sufficient evidence that the company had deliberately sought to keep evidence out of court and Ethicon has denied that the destruction of documents was intentional.
Even without the files and information, plaintiffs have been having success in taking legal action and recovering compensation for problems with Ethicon's vaginal mesh products. In 2013, an Atlantic City jury awarded $11.1 million in damages to a 47-year-old women who had to undergo 18 revision surgeries because of problems with her vaginal mesh implant. In April of 2014, a jury in Texas awarded $1.2 million to a plaintiff who had experienced severe pelvic pain and complications after a TVT-O mesh sling was implanted to treat incontinence. The sling had reportedly eroded inside of the plaintiff's body.
Just one major case has gone in favor of Johnson & Johnson in the multidistrict litigation pending against the company. Judge Joseph Goodwin threw out a plaintiff's claim alleging that Ethicon was responsible for complications arising from a TVT Retropubic swing. The judge threw out the plaintiff's case because of insufficient evidence to support a claim that the patient's injuries resulted from a product defect. The plaintiff in this case had alleged that the manufacturer knew that the sling's design made it possible for fraying and shrinkage to occur, resulting in pain.
With thousands more cases pending and the FDA requiring Johnson & Johnson to conduct post-market studies on the safety of mesh products, things are not looking very good for Johnson & Johnson. An investigation by either the Department of Justice or the United States senate would certainly not be premature at this point.
Call Jeffrey Glassman Injury Lawyers for a free and confidential appointment — (617) 777-7777.
More Blog Entries:

TVM Company Facing Falling Revenues & Legal Trouble, Boston Product Liability Lawyer Blog, March 13, 2014