Bellwether cases in transvaginal mesh litigation are moving forward against American Medical Systems (AMS). A December 12, 2013 pretrial order set the first of four bellwether cases, Serrano v. AMS to start April 7, 2014. The company is currently facing as many as 16,534 lawsuits that have been consolidated into a multidistrict litigation in West Virginia. Additional state law claims are also pending against the company, brought by women experiencing serious problems with vaginal mesh products manufactured by AMS.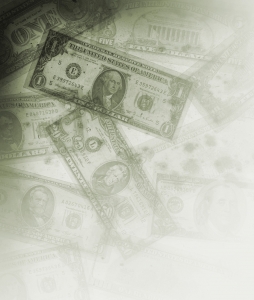 AMS has put aside millions of dollars to try to resolve the pending vaginal mesh litigation, but it remains to be seen whether the company's costs will be greater than expected. Victims affected by dangerous AMS products can pursue a claim for compensation with the help of a Boston transvaginal mesh lawyer.

American Medical Systems Pays Out for Vaginal Mesh Complications
American Medical Systems tried to solve many of its problems with vaginal mesh payments with a settlement offer in 2013. The company's filing with the Securities and Exchange Commission (SEC) indicated that a $54.5 million settlement was supposed to be funded by July 15 of last year and that no less than 95 percent of affected eligible plaintiffs must have provided full liability releases by the 12th of October or else the settlement could potentially be retracted. When the company arranged to settle the undisclosed number of vaginal mesh cases, it indicated that the settlement was "not in any way an admission of liability or fault."
At the time of the SEC filing, AMS had made clear that just a small percentage of claims were being resolved and that it expected to spend more than $160 million resolving litigation due to vaginal mesh complications. In a recent February 2014 filing, however, the company has now indicated that it has put aside as much as $520 million in order to pay for litigation expenses or settlements with affected women.
American Medical Systems manufactures multiple vaginal mesh devices including the Elevate, the Apogee, the Monarc, the Mini-Arc, the Spare and the Prigee. The Elevate™ Anterior and Posterior Pelvic Floor Repair System accounted for one percent of AMS' total revenue in both 2012 and 2013, while the Monarc® also accounted for the same percentage of revenue over this time period. The Elevate is a treatment for pelvic organ prolapse (POP) while the Monarc® is treatment for stress urinary incontinence (SUI).
American Medical Systems continues to sell many of its vaginal mesh products even as it is settling cases and putting aside money to cover the costs of litigation. However, AMS did remove several products from the market including its Perigee pelvic organ TVM product as well as its Apogee mesh product. Because AMS stopped selling these products, it was relieved of certain responsibilities that the Food and Drug Administration (FDA) had imposed on mesh manufacturers. The FDA had ordered post-market studies from 34 major mesh manufacturers in response to thousands of adverse event reports from women experiencing complications with mesh devices.
The bellwether cases moving forward against AMS may result in verdicts for the plaintiffs, which could give the company more incentive to offer generous settlement offers and which could increase the cost of litigation. Since plaintiffs suing other mesh manufacturers have been awarded in excess of $1 million in individual claims, the money AMS set aside may not be enough with more than 16,000 pending cases.
Call Jeffrey Glassman Injury Lawyers for a free and confidential appointment — (617) 777-7777.
More Blog Entries:

$1.2 Million Vaginal Mesh Verdict for Plaintiff, Boston Product Liability Lawyer Blog, April 8, 2014