According to a recent news feature from NFL.com, legendary coach and sports analyst John Madden is recovering from a total hip replacement operation.
Following his long coaching career that earned him induction into the NFL Hall of Fame, Madden spent many years in the broadcast booth.  One of his more famous traditions was covering the Thanksgiving Day game each year, and that was where he introduced most fans to the "turducken" meal.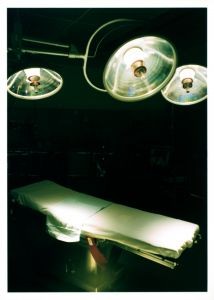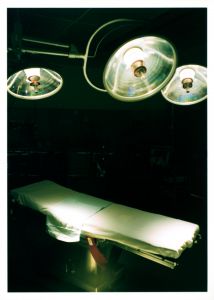 Madden had retired from broadcasting in 2008 due to serious health conditions he was experiencing at the time. The following year, he had a major heart surgery.  Despite his retirement, the coach takes part in a major charity event each year, along with Steve Mariucci.  He could not attend this year due to the fact that he was recovering from the total hip replacement surgery.  At the event this year, Mariucci reported that his friend was doing fine and was well on the road to recovery.
There have been a lot of advances in the total hip replacement procedure over the past several years.  In some cases, surgeons are able to use computer models to map the joint.  In some cases, they are using robots to assist with the operation.  In some cases, doctors are using 3D printers to actually print the joint to exact specifications of the patient. If this works, it will be very helpful, because having a perfect fit, or as close to perfect as possible, greatly increases the end result will be a success.
As our Boston hip replacement injury lawyers have seen, when the artificial hip joint does not fit properly, there are likely to be major problems. This can involve the implant coming loose or even failing entirely.  One thing to keep in mind is that if the artificial hip was defectively designed, there is very little chance there will be a successful result.
One of the more problematic models is known as the DePuy ASR.  This artificial hip joint was constructed with with a metal-on-metal joint.  The reason they did this was because they said that metal on metal would move smoothly.  However, as one might imagine, in actuality, metal on metal results in grinding, and that results in metal shavings coming off the joint and going into the patient's bloodstream.  When the metal enters a patient's bloodstream, it can cause a very serious form of poisoning known as metalosis.
In addition to metalosis, a metal joint that has parts break off will not move smoothly.  This alone can result in considerable pain and suffering.  In addition to this pain and suffering, the artificial joint may entirely fail, resulting in the need for a second or subsequent surgery.  If you are told you need a second surgery due to a defective hip implant, you should contact an experienced hip replacement lawyer as soon as possible to see if you have a valid claim.  You damages can include pain and suffering, lost wages, past medical expense, future medical expenses, and other types of special damages.
Call the Boston Jeffrey Glassman Injury Lawyers for a free and confidential appointment — (617) 777-7777.
Additional Resources:
John Madden recovering after hip replacement surgery, June 8, 2016, NFL.com, By Austin Knoblauch
More Blog Entries:
FDA Announces Testosterone Meds Must Carry Broader Warning, July 7, 2014, Boston Products Liability Lawyers Blog