Brinkley v. Pliva, Inc., a defective drugs case from the United States Court of Appeals for the Eighth Circuit, involved plaintiff whose doctor prescribed the brand-name drug Reglan to treat her Gastro Esophageal Reflux Disease (GERD). Plaintiff's pharmacist substituted the generic drug metoclopramide, which was manufactured by defendant. This occurred in 2002.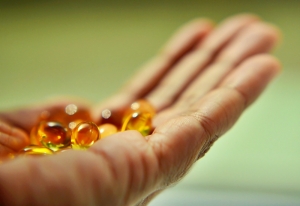 Pursuant to Federal Food Drug, and Cosmetic Act (FDCA), manufacturers of generic medications are required to prove their drugs are the same as the brand-name equivalent in design and labeling. Generic drug makers are not permitted to add any additional warnings.
In 2004, the United States Food and Drug Administration (FDA) approved the Reglan maker's request to add two additional bold statements to the labeling warning the product should not be taken for more than 12 weeks. Defendant did not add these additional warnings to its generic product.

From 2002 to 2007, plaintiff took the drug as directed by her doctor. Her doctor was relying on the Physician's Desk Reference (PDR) and material from Reglan's maker saying it was safe for long-term use. Plaintiff developed tardive dyskinesia, a serious neurological disorder, and attributed this condition to long-term use of the generic drug. Plaintiff asserted claims of defective design and failure to adequately warn of long-term use consequences.
As our defective drug claims attorneys in Boston understand, defective design and failure to adequately warn of a known danger are two of the claims typically filed in lawsuits against makers of a dangerous drug.
Plaintiff also filed suit against the makers of brand name Reglan. Trial judge stayed the claim against generic drug maker defendant, pending the outcome of another case. The issue was defendant could not comply with a state law requirement to change the labeling while also complying with FDCA provisions requiring them to keep it the same. In that case, the court found federal law supersedes state law.
Defendant then filed a motion to dismiss, arguing it could not be found liable for making an exact copy of Reglan and labeling it as required by law. Trial court granted this motion and dismissed the case.
Plaintiff appealed this order. On appeal, the court looked at the issue of whether defendant should be liable for failing to include the 2004 label change warning about long term use.
The court reasoned that, since the prescribing physician relied on labeling and information for the brand name drug and not the generic, there was break in the chain of causation between any negligence in failing to update the label.
The laws that govern whether victims can sue the makers of generic drugs or the brand name manufacturer are constantly changing. One of the best things you can do if you have been injured by a generic drug is speak with a lawyer who regularly handles these types of cases. Defective drug lawsuits often involve complex litigation and require a real understanding of how the process works and being up-to-date on all recent changes to the law.
If you are the victim of a defective product in Boston, call Jeffrey Glassman Injury Lawyers for a free and confidential appointment — (617) 777-7777.
More Blog Entries:
Boston Scientific Ordered to Pay $73 Million to Transvaginal Mesh Plaintiffs, September 16, 2014, Boston Products Liability Attorneys Blog