According to a recent news article from NJ.com, the president and founder of OtisMed Corp. recently admitted to shipping hundreds of artificial knee products without FDA approval and pleaded guilty to criminal charges.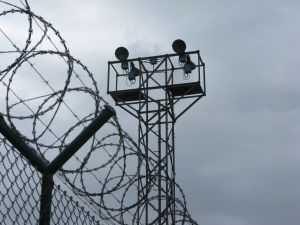 Authorities are reporting defendant pleaded to guilty to three misdemeanor fraud counts related to a shipment of over 200 artificial knee devices to surgeons throughout the United States with full knowledge the United States Food and Drug Administration had not approved them. Prosecutors stated defendant will be sentenced in March of 2015 and faces up to three years in prison.
OtisMed, which has since been acquired by Stryker Corporation, plead guilty to felony charge of distributing an adulterated medical device into interstate commerce and must pay approximately $40 million in fines and restitution. The company will also be required to pay an additional $41.2 million in civil settlements related to false claims litigation.

As our Boston defective knee replacement attorneys can explain, Stryker artificial knees have been the subjects of a great deal of defective products lawsuits. Many patients chose to undergo total knee replacement surgery after being told the new artificial knee was safe and would allow them to live they way they did before ever experiencing any knee trouble.
In reality, many patients experienced extreme amounts of pain and suffering and had to undergo multiple additional surgeries to repair and replace the damage caused by defective artificial knees.
In the case of OtisMed, court records indicate the company sold more than 18,000 devices, which were used as cutting guides for surgeons performing a total knee replacement. The company generated tens of millions of dollars in sales from these artificial knee templates.
Apparently, defendant shipped a new version of the cutting guide to surgeons only a week after seeking approval from the FDA and long before receiving permission from the agency. Defendant is said to have shipped the unlicensed products against the advice of company attorneys, and Stryker claims they were not aware of this fact when they purchased the device manufacturer.
It should be noted, federal prosecutors did not have an estimation of how many of these cutting guides did not perform as intended. However, to understand the seriousness of this offense, it is necessary to understand surgeons rely on these devices to determine how much of a patient's bone structure to remove before implanting an artificial knee. If there is not an exact cut, the artificial knee will not fit properly, and this can lead to numerous problems.
This can lead to a partial or complete failure of the artificial knee and can cause the device to loosen, causing extreme pain and damage to the area surrounding the artificial knee. As we have seen many times, medical device manufacturers have been willing to risk the health and safety of patients while making huge profits.
In this particular case, it was a whistleblower at the company who first brought this dangerous situation to government officials and, in exchange, will receive $7 million in whistleblower's compensation.
If you are the victim of a defective product in Boston, call Jeffrey Glassman Injury Lawyers for a free and confidential appointment — (617) 777-7777.
More Blog Entries:
Johnson & Johnson's Defective Hip Implants Cause Worldwide Problems, June 15, 2014, Boston Products Liability Attorneys Blog