Pelvic organ prolapse (POP) is a serious medical condition that affects many women. Recent articles indicate that as many as 50 percent of all women between the ages of 50 and 79 experience some type of prolapse in the pelvic organs. As women age, the risk of prolapse significantly increases and can cause bothersome symptoms that lead women to seek medical treatment.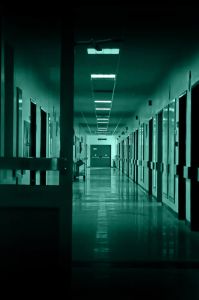 Vaginal mesh products became a popular product for treating POP as well as another condition called stress urinary incontinence (SUI). The mesh products, including vaginal slings, were used to provide support to the organs that were beginning to prolapse.

Unfortunately, vaginal mesh products have been demonstrated to cause significant problems in women including the risk of perforating organs and an aggravation of symptoms that necessitated the treatment in the first place. Women experiencing problems after having vaginal mesh implanted should consult with an experienced transvaginal mesh lawyer in Massachusetts for help taking legal action against the mesh manufacturer.
Vaginal Mesh May Not be the Answer to Pelvic Organ Prolapse
Pelvic organ prolapse is more likely to occur in women who have had multiple pregnancies and in women who have given birth to large babies. Obesity, pelvic organ cancers and hysterectomy are also risk factors for POP. In fact, anything that results in increased pressure on the abdomen can cause the pelvic organs to become prolapsed.
Symptoms of pelvic organ prolapse vary depending upon which of the pelvic organ begins drooping. Some common symptoms include low back pain, pressure in the pelvic region, spotting, bleeding, constipation, and pain during sexual intercourse. If the bladder is the organ that droops, women may also experience the leakage of urine or may suffer from incontinence.
Pelvic organ prolapse is frequently diagnosed during routine pelvic exams but can also be identified on an ultrasound or during other medical testing when a woman seeks help for her symptoms. When diagnosed, surgical correction is often recommended and as many as 300,000 procedures are performed annually in the United States to correct POP.
While vaginal mesh was a popular treatment method, the problems with mesh products have resulted in a need to seek other solutions. Some women may be able to solve the problem by doing physical exercises to strengthen the pelvic floor muscles and thus may not require surgery at all.
If surgery is required, then options can include the use of biologic patches that are able to stimulate and regenerate tissue that can hold the pelvic organs in place. The patches are absorbed by the body. This method of treatment doesn't cause the same complications as TVM and does not create scar tissue.
Since age is a factor in the development of POP, it is likely this problem will become even more common as baby boomers age and the population as a whole becomes more elderly. Women who experience POP should carefully evaluate all options available to them and find the medical solution with the least risks.
Call Jeffrey Glassman Injury Lawyers for a free and confidential appointment — (617) 777-7777.
More Blog Entries:
Different Surgeries Offer Successful Alternatives to Transvaginal Mesh, Boston Product Liability Lawyer Blog, March 15, 2014