A 64-year-old woman was recently awarded $1.2 million in a transvaginal mesh case against Johnson & Johnson. The jury determined that the plaintiff had suffered damages because the vaginal-mesh implant the woman received was defectively designed and was responsible for causing the her injuries.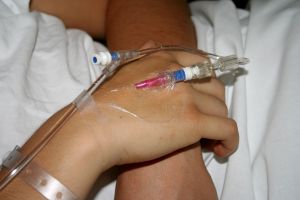 The claim against Johnson & Johnson was based on a product called the TVT-O mesh sling. While the jury found for the plaintiff that the device was defective, they rejected the plaintiff's claims that Johnson & Johnson failed to provide adequate warning about health risks associated with the sling. No punitive damages were awarded.

Still, the verdict provides relief to the plaintiff for the injuries she sustained and for the medical costs, lost income, pain and suffering and other damages suffered. Others affected by vaginal mesh products should consult with a transvaginal mesh attorney in Massachusetts for help pursuing their own damage claims.
Johnson & Johnson Faces Thousands of Lawsuits
The plaintiff's successful claim against Johnson & Johnson was the first time that an "impartial jury" was given the chance to determine if Ethicon's slings were defective. Ethicon is a subsidiary of Johnson & Johnson. According to Business Week, the case was heard in Texas and followed a prior trial in New Jersey where Johnson & Johnson was ordered to pay $11.1 million in damages caused by a Prolift implant. Both the Prolift implant and the vaginal sling were intended to help support sagging muscles in the pelvic region that can lead to conditions such as pelvic organ prolapse (POP) and stress urinary incontinence (SUI).
The two separate verdicts against Johnson & Johnson are not good news for the company, which faces more than 12,000 pending lawsuits accusing Ethicon of producing and selling defectively-designed vaginal mesh products. One prior case, however, was thrown out when a plaintiff alleged that another line of the company's sling inserts was defective.
Johnson & Johnson has argued that the TVT-O slings are safe and that adequate warning was available to patients about any risks. The TVT-O remains on the market to this day, although Johnson & Johnson did remove some lines of its vaginal mesh devices in 2012 after waves of lawsuits were filed against the company. The company plans to appeal the Texas decision.
Johnson & Johnson is not the only company facing legal problems related to mesh products. More than 70,000 mesh devices were inserted in the U.S. in 2010 and other manufacturers including C.R. Bard Inc. are also being sued for alleged problems the slings caused. The Food and Drug Administration (FDA) also ordered 33 different mesh manufacturers, including Johnson & Johnson, to conduct post-market studies on the rates of organ damage and other complications that their mesh may cause. Many of the products were brought to market with minimal testing because the mesh devices were considered substantially similar to existing products that had already been approved.
Call Jeffrey Glassman Injury Lawyers for a free and confidential appointment — (617) 777-7777.
More Blog Entries:
TVM Company Facing Falling Revenues & Legal Trouble, Boston Product Liability Lawyer Blog, March 13, 2014