Medical device recalls have increased dramatically in the past 10 years. A detailed report provided by the Food and Drug Administration (FDA) indicated that there was a 97 percent increase in the number of medical devices recalled annually from fiscal year 2003 to fiscal year 2012.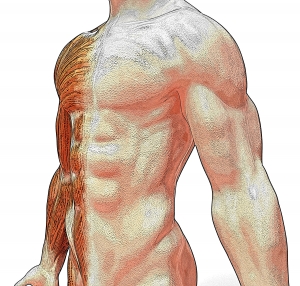 The FDA attributes the increase in recalls to enhanced awareness by medical device firms, especially those firms that were cited repeatedly for violations of safety rules and standards. Efforts by the Center for Devices and Radiological Health (CDRH) to improve device safety were also listed as a reason for the higher recall numbers.

While this explanation paints a rosy picture suggesting that device manufacturers are doing better at taking dangerous devices off the market, the fact is that there is little reason to believe that this is the cause of the increase in recalls. There have been numerous accusations made against medical device manufacturers that they delayed recalls, sometimes for decades, despite knowing the dangers associated with their products.
The reason for the increased recalls may not be that manufacturers are doing better but instead that there are simply more dangerous products being released onto the market than in the past. An experienced Boston defective medical device lawyer should be consulted in these complex cases.
Dramatic Increase in Device Recalls is Bad News for Patients
The most common reasons listed for medical device recalls include:
Problems with the design of medical devices.
The use of non-conforming materials
Problems with components of medical devices
Software problems
When a firm becomes aware that it has these or other problems, it can initiate a recall and provide notification. The average time from the time when a firm becomes aware of a problem to a recall posting ranged from 233.7 days to 256.6 days.
This is a lengthy period of time during which individuals may be using dangerous medical devices that could compromise their health. In 2012 alone, there were 1,190 medical devices recalled and the average time from Phase 1- Firm Awareness to Phase III total recall was 256.6 days, up from 246.9 days in 2011 and 233.7 days in 2010. It is not until Phase III that the FDA reviews and classifies the recall and posts notice.
Even for Class I recalls, which are reserved for dangerous defective products that could cause serious injuries or death, it took an average of 28.1 days to reach Phase III. There were 57 Class I recalls that occurred in 2012, along with 1,043 Class II recalls and 90 Class III recalls. A Class II recall is issued for medical devices that present a slight risk of serious injury or that can cause temporary health problems while a Class III recall is for products that violate labeling recommendations or FDA manufacturing regulations.
The dramatic increase in medical devices being recalled may be explained in part by many manufacturers taking advantage of a fast-track clearance process called the 501(K) system. The 501(K) clearance system allows products to be brought to market without pre-market testing if the medical device is similar to existing products on the market. Many devices that later needed to be recalled, including metal-on-metal hip implants, came to market under the 501(K) clearance process.
Call Jeffrey Glassman Injury Lawyers for a free and confidential appointment — (617) 777-7777.
More Blog Entries
Cardiac Problems Caused by Metal Hip Replacements, Boston Product Liability Lawyer Blog, March 18, 2014