Testosterone therapy is increasingly under scrutiny for the cardiovascular risks posed patients. In a recent case, a family has filed a wrongful death lawsuit against the Testim gel manufacturer after a 61-year-old man suffered a heart attack and died after suffering negative effects of testosterone replacement therapy. The lawsuit was filed by the family of the victim against Auxilium Pharmaceuticals in the U.S. District Court for the Eastern District of Louisiana. Due to the rising number of injuries and deaths related to testosterone therapy, there have been nearly 100 similar cases filed against manufacturers nationwide.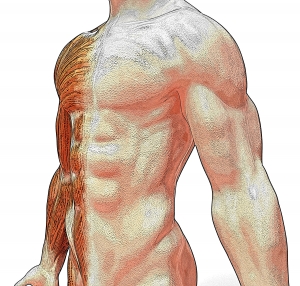 Hormone therapy has been marketed to men who have suffered side effects of decreased levels of testosterone with aging. The condition, also known as "Low T" has been treated with prescriptions of Testim and other testosterone therapy drugs. With the widespread marketing and growing popularity of these drugs, sales have reached approximately $2 billion in recent years. Our Boston dangerous drugs attorney are dedicated to protecting the rights of victims. We stay abreast of injury trends in pharmaceuticals and are dedicated to bringing justice to families.

Cardiovascular risks have been widely documented as hormone therapy can increase the risk of stroke, heart attack, cardiovascular complications, and sudden death. According to the complaint, the victim was only 61-years-old when he suffered a fatal heart attack in March of 2013. His children state that their father begin using Testim testosterone gel one year earlier without any prior history of disease, blood clots, diabetes, stroke, or other cardiovascular issues that would have put him at risk.
The victims' family and others who have filed similar claims allege that the manufacturers failed to adequately warn consumers of the potential risks associated with hormone therapy treatments. According to the complaint, Testim gel is defective and unreasonably dangerous and that the manufacturer should be held liable for its misrepresentations and aggressive marketing campaigns. In addition to failing to warn consumers of the dangers of testosterone treatment, the pharmaceutical company wrongly mislead consumers in believing that they suffered from low testosterone, even if they suffered common signs of aging.
Testim is a popular prescription medication that has been used to treat testosterone deficiencies. The FDA has approved Testim and other similar hormone replacement drugs. These drugs were initially developed for the medical condition known as hypogonadism, a rare condition that causes a significant decrease in testosterone productions. While the disease is real, drug manufacturers have tried to market to men who do not actually suffer from hypogonadism. Medications have been dangerously and unnecessarily proscribed to millions of men, creating a widespread and high risk of deadly cardiovascular issues, including heart attack.
The American Medical Association has reported that the testosterone medications have increased the risk of cardiovascular issues, including heart attack and stroke. This risk can be especially higher for men who have had prior cardiovascular issues. Other medical journals have reported that using the drugs may double the risk of a heart condition. If you or someone you love has suffered a medical condition as a result of testosterone therapies, contact an experienced advocate to review your case. The FDA is currently investigating the risks of testosterone therapy.
Call Jeffrey Glassman Injury Lawyers for a free and confidential appointment — (617) 777-7777.
More Blog Entries:


Testosterone Therapy's Heart Risks Under Scrutiny, Boston Product Liability Lawyer Blog, March 20, 2014.

TVM Company Facing Falling Revenues & Legal Trouble, Boston Product Liability Lawyer Blog, March 13, 2014