In 2011, Endo Pharmaceuticals bought American Medical Systems (AMS) for $2.9 billion. When Endo bought AMS, Endo become responsible for any potential legal liability associated with products that AMS had sold to consumers. Unfortunately, this turned out to be a big issue since American Medical Systems was one of the primary manufacturers of transvaginal mesh products.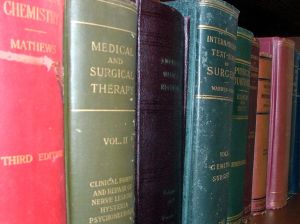 TVM products made by a variety of manufacturers have caused very serious problems for patients, including severe pain, erosion of the mesh and recurrent pelvic organ prolapse (one of the very conditions the mesh was designed to treat). Thousands of lawsuits have been filed, and Endo reportedly set aside an additional $316 million for its "product liability reserve" to deal with vaginal mesh lawsuits. Plaintiffs who were harmed by the AMS products should consult with an experienced Boston transvaginal mesh lawyer for information on whether they could potentially obtain settlement funds or other damages for injuries.

Endo Faces Legal Issues and Falling Revenue
While the TVM lawsuits are expected to cost significant amounts of money, this is not the only legal trouble that Endo is facing based on problems with drugs or medical devices the company has produced. The company also recently announced that it would pay out $192.7 million in exchange for a deferred prosecution agreement.
The settlement comes out of accusations that the company marketed a shingles patch called Lidoderm for off-label uses. Off-label marketing means that the company advertised and sold the drug to treat medical conditions that it had not been approved to treat by the Food and Drug Administration. Because of these actions, the company faced penalties including a $20.8 million forfeiture as well as payments of $171.9 million to settle claims with both the District of Columbia and the federal government, resulting in the combined settlement of almost $193 million.
The multiple examples of legal trouble the company faces shows a clear pattern of not putting the safety of patients first but instead focusing on drug company profits. All of the legal issues that it is facing, however, have come at a cost. The company's most recent earnings reflect a 22 percent fall in revenues.
Turnaround efforts have been largely unsuccessful, with Endo forced to cut 700 jobs last year when the FDA refused again to approve a testosterone injection, Aveed that Endo has been trying to bring to market. The fact that the company is pinning its hopes on testosterone may not bode well for the future as lawsuits have begun to be filed against other manufacturers of testosterone-replacement therapy.
The company's series of bad breaks show that doing business in a way that harms consumers may, at least, come at some cost. Individuals hurt by the actions of pharmaceutical manufacturers need to protect their interests, and a Boston defective drug lawyer can help.
If you are the victim of defective medical products in Massachusetts, call Jeffrey Glassman Injury Lawyers for a free and confidential appointment — (617) 777-7777.
More Blog Entries:


Stem Cell Research Reduces Need for Knee Replacement Devices, Jan. 1, 2014, Boston Product Liability Lawyer Blog