More than 40,000 plaintiffs who have filed transvaginal mesh claims are suffering serious complications associated with the use of surgical mesh products. Many of the plaintiffs who experienced these complications have already been forced to undergo revision surgeries and to have other expensive medical treatments performed to resolve complications from failed surgical mesh products. Unfortunately, many of these thousands of women have not yet been paid by the companies that produced the mesh.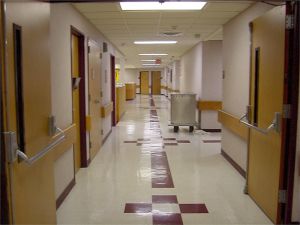 When plaintiffs are injured by a product and undergo medical treatment as a result, their health insurers often pay for the bills. Then, when the plaintiff recovers compensation in a personal injury or product liability lawsuit, the health insurer is often entitled to be reimbursed for expenses and outlays. A Boston transvaginal mesh lawyer can help victims injured by TVM products to understand the impact of these healthcare liens on the outcome of their case, since the liens must be addressed. Recently, for example, the court presiding over a large multi-district TVM case in West Virginia has issued a pretrial order appointing a Lien Resolution Administrator.

Medical Expenses and Transvaginal Mesh Settlements
The judge in West Virginia issued the pretrial order on February 27, 2014, which specifically addressed the appointment of a Lien Resolution Administrator to handle Medicare reimbursement claims on behalf of plaintiffs who are able to successful settle with defendants. Although Medicare is government-funded insurance that pays for the healthcare of the elderly and some disabled individuals, Medicare too can try to collect funds when a plaintiff is compensated for injuries or losses that result from a defective product.
Healthcare providers and insurance companies may recover money paid out to plaintiffs to cover medical treatment expenses because lawsuit damages directly address medical care costs. When a plaintiff is compensated by a product manufacturer for injuries caused by a defective medical device, the plaintiff is compensated for:
Medical bills and costs
Lost income
Pain and suffering
Emotional distress
Since the product manufacturer is thus specifically required to pay the plaintiff for medical expenses, the health insurer believes it should not have to foot the cost of these bills. The healthcare lien placed on a lawsuit settlement ensures that the money paid by the product manufacturer is first used to repay the insurance company.
Because of the potential for a health insurer, including Medicare, to take money from a settlement, plaintiffs need to ensure that they make sufficient recovery.
A plaintiff who settles for too little could lose a large portion of his or her settlement to healthcare liens and may not recover as much as she should in compensation for other damages. An attorney who assists with settlement negotiations can help to ensure that a plaintiff recovers a sufficient amount of money to cover these losses as well as treatment expenses.
If you are the victim of transvaginal mesh complications in Massachusetts, call Jeffrey Glassman Injury Lawyers for a free and confidential appointment — (617) 777-7777.
More Blog Entries:


Report: FDA-Approval Doesn't Guarantee Drug Safety, Feb. 3, 2014, Boston Product Liability Lawyer Blog