The author of a recent editorial from the Boston Globe discussed how he was told that his insurance company would pay for a total knee replacement operation, but it would not pay for osteopathic muscle therapy. His editorial raised questions about the reasoning given for this, and it's relevant to an increasing number of Americans.
It is helpful to first understand that total knee replacement operations and total hip replacement operations have become the most common surgical procedures being performed in the United States, with 300,000 and 600,000 operations being respectively performed each year.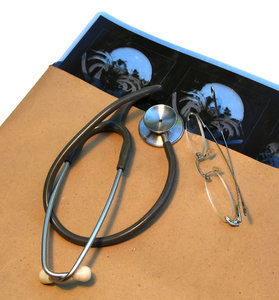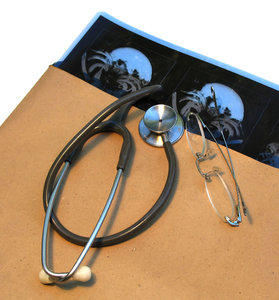 The writer found a highly-trained therapist that specialized in providing alternative treatment to patients who were considering having a total knee replacement, but of course, the insurance company would not pay for it.  He argued that homeopathic and surgical treatments should work together and should not be mutually exclusive.
There are a variety of reasons why an insurance company would pay for a total knee replacement and muscle therapy, but one likely is that they believe that patients who have a total knee replacement typically do not need additional treatments for many years once they are done with rehabilitation.  They are likely hesitant to pay for alternative therapy, because if that doesn't work, they would then have to pay for the total knee replacement.  There are also many other reasons, but in the end, most insurance companies are far more concerned with their financial profit sheets than than they are with the health and well being of patients in need of costly treatment.
However, as our Boston knee replacement injury lawyers can explain, even though most total knee replacement operations go smoothly and there is no need for follow-up surgical procedures, there is very little chance of a successful outcome when the artificial knee device itself was defectively designed.  For example, patients were implanted with defective knees made by a company called Stryker that is one of the largest producers of artificial joints.
There were many cases where the artificial knee devices failed in less than 5 years after being implanted in patients.  This should not happen, as these knees are rated to last at least 10 years and possibly as many as 20.  If the devices fail in less than 5 years, it is likely due to a defective design, unless the patient suffered some type of traumatic accident. It should also be noted that the skill of the surgeon is irrelevant if the knee was defectively designed. In fact, the vast majority of surgeons are not only well trained in what they do, but also work meticulously to make sure everything is done properly.
It should also be noted that the medical device companies had gone to great lengths to make sure the doctors as well as the patients had no idea there might be safety issues with the popular artificial implants. Much like we have seen with the health insurance companies, the medical device companies are often far more concerned about turning a profit than they are about providing a safe product.  This is not to say they intentionally make a defective product, but they may not take steps to locate or correct a problem, as that would likely cut into profits.
Call the Boston Jeffrey Glassman Injury Lawyers for a free and confidential appointment — (617) 777-7777.
Additional Resources:
You're saying muscle therapy is more costly than a knee replacement?, January 10, 2017, By Nell Foote, Boston Globe
More Blog Entries:
FDA Announces Testosterone Meds Must Carry Broader Warning, July 7, 2014, Boston Products Liability Lawyers Blog