The anti-seizure medication Topamax is one of the top selling medications in its class, and by 2008, had U.S. sales in excess of $10 billion. The medication, however, may be very dangerous for pregnant women and infants. Medical studies have shown that the risk of a child being born with a cleft palette increases drastically if a baby is exposed to Topamax in the womb during fetal development. The FDA also recognizes the link between Topamax and birth defects and, on March 4, 2011, informed the public of data showing that Topamax was linked to cleft palates.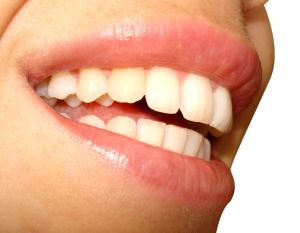 topamax plaintiff lawyers know that a cleft palate can have serious implications for a child. A cleft palate occurs when the baby's natural body structures do not fuse correctly during gestation, resulting in a fissure or opening in the lip and palate. Children with a cleft palate can experience speech difficulties; hearing loss; dental problems; nasal problems and difficulty feeding. Multiple surgeries are often required to correct the cleft, which can be very costly. As a parent of a child with a cleft palate, it is important to take action to get money for cleft palate treatment. Many parents already have, and hundreds of Topamax lawsuits are pending.

Cleft Palate Compensation for Plaintiffs
Janssen Pharmaceuticals, which manufacturers Topamax, has been required to compensate several plaintiffs in Topamax claims already, with one plaintiff being awarded $11 million by a jury and another family receiving an award of $4.02 million.
The compensation in Topamax litigation should cover the cost of treatment, which can include not just surgery to repair the cleft but also speech therapy and orthodontic care. The Centers for Disease Control and Prevention indicate that "cleft team" is typically recommended to provide coordinated interdisciplinary care. Together with surgery, these treatments can be effective at helping to improve breathing, hearing, language and speech.
Performing the surgery when the child is young is important to help minimize the lasting consequences and additional effects of a cleft palate, and it is generally recommended that surgeries be performed within the first 18 months of a child's life. However, as a child ages, additional procedures will become necessary as well. In the recent case where a family was awarded $11 million in damages, for example, a portion of that compensation will cover the child's five surgeries that are expected to be required by age 21.
While it is important for parents to have cleft palate surgery performed within the recommended time frame, the costs associated with cleft palate surgery are often too much for the child's parents to cover. These costs should be paid by Janssen because the company's release of a dangerous and defective product without warning the public of the risks was the direct cause of the harm to families.
When a child undergoes surgery for a cleft palate or receives any other type of treatment, it is important to keep a record of the costs. The pharmaceutical company should pay for all medical procedures in full, as well as being required to provide non-economic compensation for pain and suffering and other non-economic loss endured due to the Topamax birth defects. Future costs should be estimated by medical experts as well, before any settlement occurs, to ensure that necessary procedures are covered even if they occur after a settlement or court verdict.
If you are dealing with a Topamax birth defect, call Jeffrey Glassman Injury Lawyers for a free and confidential appointment — (617) 777-7777.
More Blog Entries:
Topamax Lawsuit Ends in $11 Million Verdict for the Plaintiff, Boston Product Liability Lawyer Blog, December 13, 2013.