Johnson & Johnson pharmaceuticals has been in the news recently, as the company's subsidiaries have resolved pending claims against them… and not in the company's favor. One subsidiary, Ethicon, may pay as much as $4 billion in damages to settle lawsuits from defective hip implants. Another, Janssen Pharmaceuticals, has had two multi-million jury verdicts against the company based on Topamax birth defects, and will be required to provide compensation of around $11 million to one family and just over $4 million to another.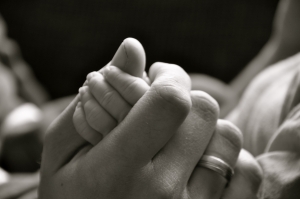 For those who were taking Topamax during pregnancy and whose child was born with a birth injury such as a cleft palate, a heart or lung defect, a penile defect called hypospadias, malformed limbs or spina bifida, it is important to have claims evaluated to determine if you too have a legal right to damages. Our personal injury lawyers in Massachusetts can conduct case evaluations for families who may be affected by Topamax.

How to Determine if You Have a Topamax Claim
Key factors that can determine if you have a Topamax claim include:
Did you take Topamax for seizures, migraines or any off-label use? The drug was heavily marketed to doctors to treat disorders that the drug had not been approved for, including alcohol dependency or bipolar disorder.
Were you warned that Topamax could cause birth defects prior to taking the medication? The FDA issued a warning in March of 2011, but Janssen Pharmaceuticals was aware of the dangers as early as 1997 and didn't tell the public. Since Janssen failed to warn the public of known Topamax dangers, the drug became a top seller and many women continued to take the medication when pregnant.
Was your child born with a cleft palate? Although not all cases of cleft palate are caused by Topamax, a child exposed to the drug while developing in the womb has a 21 times greater chance of being born with a cleft palate.
Did your child experience other birth defects? The clearest established link between Topamax and dangerous side effects is the link between Topamax and a cleft palate. However, if any birth defect can be directly traced back to Topamax, then you may have a claim for losses caused by the defect.
Has your child or your family suffered as a result of a birth defect caused by Topamax? When a child undergoes surgery (and sometimes multiple procedures) to repair a cleft palate or other defects, this has a significant impact on family finances. The costs of the surgery alone can be significant, but children with a cleft palate often require additional treatments including speech therapy and orthodontia. The child also endures pain and discomfort and the family may be in distress due to the child's health state.
You will need to prove your case to obtain compensation from Janssen. Because two large verdicts have been issued against Janssen, it is possible that the company will become more eager to settle claims and pay out compensation to remaining victims. A settlement can make it easier for your Topamax claim to be successful since you will be able to negotiate a compensation amount with Janssen without having to prove the company was liable for injury.
However, it is important to be aware that verdicts to date are a good indicator that juries are by-and-large realizing that the Johnson & Johnson subsidiaries caused substantial injury to patients through the release of dangerous drugs. This means you should carefully consider if compensation could be maximized by a lawsuit or if settling is the right choice.
If you were harmed by Topamax, call Jeffrey Glassman Injury Lawyers for a free and confidential appointment — (617) 777-7777.
More Blog Entries:
Topamax Lawsuit Ends in $11 Million Verdict for the Plaintiff, Boston Product Liability Lawyer Blog, December 13, 2013.