Hip replacement surgery is a major operation, despite how common it has become for orthopedic surgeons. When a patient decides to undergo implantation of artificial hip, he or she can expect a lot of pain following the surgery, a lengthy recovery time, and must be careful not to disturb the healing process. This is true when everything goes correctly.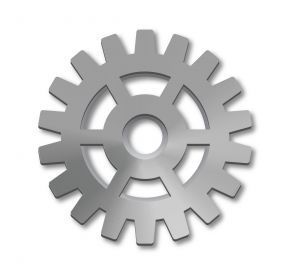 One of the problems surgeons face is an artificial hip must be implanted in a very precise location. If it is off even by a few millimeters, the device may fail, and patient will need another operation to correct the problem. To aid in the implantation process, surgeons are now testing a new robotic surgery system that allows them to implant the device in the exact location and know if their placement is off by even the slightest degree. According to a recent article from TribLive, these new surgical robots, which cost $800,000 each, will first generate a map calculating the best location for proper alignment.
After the system creates a placement map, it assists surgeons during implantation, as it gives off an audible alarm is placement is off by even half a millimeter. This will greatly increase the chances of the hip being anchored properly, which in turn will decrease pain and suffering and recovery time.

As our Boston hip replacement injury attorneys can explain, even if the hip is implanted correctly, and most surgeons actually do a good job, it may not matter if a defective hip was implanted into the patient. Medical device companies have been flooding the market with defective and otherwise dangerous hips, and defective surgical cutting guides.
One of the defective artificial hips is the DePuy ASR, which featured a metal-on-metal hip joint. Traditional artificial hips used a metal-on-ceramic joint or ceramic-on-ceramic joint, however DuPuy marketed their new artificial hip as a way for people to lead a more athletic life. The metal-on-metal hip joint was supposed to have less friction and would allow for smoother, more natural movement.
The problem with this metal-on-metal hip was that DePuy did not do enough testing on their device before having it pushed through United States Food and Drug Administration (FDA) approval. When patients had these artificial hips implanted, the metal-on-metal joint would rub together and metal shards would be emitted from the joint. The joints led to a breakdown of the artificial hip, or in some cases, to an illness known as metalosis. Metalosis is essentially when the metal in the artificial hip poisons a hip replacement patient.
There have also been cases where metal shards were damaging and scarring tissue surrounding the artificial hip, causing extreme pain and suffering. Other patients experienced a loosening of the artificial hip. This is very painful, as an artificial hip may be anchored to a patient with the use of large metal spike implanted in a patient's upper leg bone. This is not something a patient wants to have moving around inside their leg.

Call the Boston Jeffrey Glassman Injury Lawyers for a free and confidential appointment — (617) 777-7777.
Additional Information:
Area surgeons find robots ease joint replacement operations, March 14, 2015, 2014, TribLive
More Blog Entries:
More Younger Americans Undergo Total Hip Replacement Surgery Than Ever Before, August 17, 2014, Boston Products Liability Lawyer Blog