The U.S. Food and Drug Administration is a federal regulator without a key regulatory power: Recall.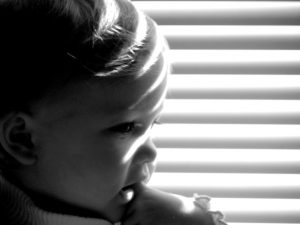 That's why when investigators with the agency confirmed there were high levels of a potentially lethal toxin in toddler teething tablets, there was really nothing they could do other than announce it. The manufacturer of the tablets refused to issue a recall, and the FDA was powerless to force them to do so.
This could soon change. At least, that is the hope of lawmakers supporting the Recall Unsafe Drugs Act. This measure, H.R. 1108, would give the FDA the authority to order mandatory recalls on dangerous drugs and homeopathic products. The measure would revise the current law for the FDA to be allowed to issue mandatory recalls for products it does not directly regulate. The proposed law would also give the agency the power to issue mandatory recalls of pharmaceuticals that have been shown to cause serious health consequences and/or death. 
As it now stands, the FDA only has mandatory recall authority over products it regulates. That includes:
Medical devices
Biological products
Food
However, the only way the agency could compel a mandatory recall over dangerous pharmaceuticals would be to take the company to court. What this means is if something goes awry with a drug, FDA regulators have to trust drug manufacturers to act in good faith to recall their product. The FDA can issue guidance on a dangerous product recall, but drug makers aren't beholden to those recommendations.
In the case recently involving the maker of toddler teething tablets, the company simply passed on a strong recommendation to recall the products after they were found to contain elevated levels of a plant called belladonna. This plant is known to contain lethal toxins.
The FDA reported publicly that it had evidence of numerous cases of children suffering adverse reactions to the teething products. These reactions included everything from red, bumpy rashes to sudden listlessness and several reports of seizures.
Although the company did promise to stop selling the products in the U.S. for now, without a formal recall, many stores still had the inventory in stocks, which meant children were still being placed at risk and unsuspecting parents had no idea. One would assume, of course, that if a danger had been detected it would no longer be on store shelves. But absent a recall, the products stayed put.
The FDA has issued a public warning, indicating that the products pose an unreasonable risk of injury to babies and young children, and that the public should avoid using them. But without that mandatory recall power, the agency is powerless to do much more.
Rep. Rosa DeLauro (D-CT) called this fact "unacceptable," asserting that it unnecessarily puts the families' health and safety at risk.
But her bill still has a long way to go before it gets anywhere near implementation. The measure has been formally introduced, but it would still have to be weighed in committee, passed by the House, then an identical bill passed in the Senate and then it would have to be signed by the president. It's unclear even if the measure made it all the way to President Donald Trump's desk whether it would be a success, given that Trump campaigned largely on lesser federal regulation in general.
If you are the victim of Massachusetts product liability, call Jeffrey Glassman Injury Lawyers for a free and confidential appointment — (617) 777-7777.
Additional Resources:
Legislation Would Give FDA Mandatory Authority To Recall Drugs, Feb. 17, 2017, By Ashlee Kieler, Consumerist
More Blog Entries:
Taking Another Look at Testosterone Replacement Therapy (TRT) Risks, Jan. 31, 2017, Boston Product Liability Lawyer Blog