A Canadian hospital has been chosen to participate in human clinical trials for an experimental antidote to serious internal bleeding caused by Pradaxa. According to a recent news feature from Our Windsor, Pradaxa, like Xarelto, is in a new class of anticoagulant drugs that have been making drug companies a windfall in sales.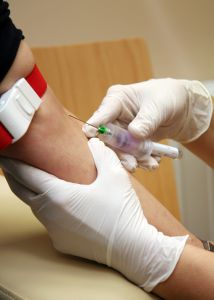 However, Pradaxa, manufactured by Boehringer Ingelheim, has been the subject of numerous dangerous drug lawsuits due to the fact that patients taking the drug may develop dangerous and irreversible internal bleeding disorders, including intracranial bleeding.
In response to many complaints made by plaintiffs, the drug company has been working to create an antidote to the dangerous side effects of Pradaxa. The new drug, called idarucizumab, is hoped to rapidly reverse the anticlotting effects of Pradaxa, thus stopping the serious internal bleeding disorder caused by the dangerous drug.

Basically, the company wants to be able to still reap enormous profits from the potentially dangerous drug while being able to provide an antidote if things go wrong.
The new antidote will be tested on patients who arrive at the emergency room with an uncontrollable bleeding disorder caused by Pradaxa. It is easier to get regulatory approval for the Food and Drug Administration (FDA) or Canadian equivalent for use on patients that are not likely to survive or for serious conditions for which there no other treatments available.
Both Pradaxa and Xarelto, which have been linked to serious bleeding disorders, were introduced as newer and supposedly better alternatives to Warfarin, which has been the long-standing treatment for those at high risk of strokes and others in need of anticoagulant therapy.
As noted in the article, this clinical trial follows a settlement agreement whereby Pradaxa's manufacturer agreed to pay $650 million to victims and their families. The hospital chosen as a site for the clinical trials is also a named defendant in the Pradaxa lawsuits that are still making their way to trial in the event that settlements are not reached.
As our Boston Pradaxa injury attorneys understand, one of the main claims in dangerous drug litigation is failing to adequately warn patients of a known danger associated with a particular drug. Through research and development and the associated laboratory and clinical trials, if a drug company has knowledge, or should have knowledge, of a particular dangerous side effect, the company has a duty to warn doctors and patients.
Warning is essential, so that both doctors and patients can make informed decisions about whether to use a particular drug. If the patient is not told about serious adverse events such as uncontrollable internal bleeding disorders, he or she cannot make an informed decision.
In addition to a claim for failure to adequately warn, a claim for manufacturing a defective drug is often made during a dangerous drug lawsuit. If the drug causes harm to patients, that defect may be considered negligent and lead to a verdict for the plaintiff.
If you are the victim of a defective drug in Boston, call Jeffrey Glassman Injury Lawyers for a free and confidential appointment: (617) 777-7777.
Additional Resources:

Antidote for anticoagulant Pradaxa to be tested in Hamilton, September 23, 2014, Our Windsor
More Blog Entries:
Hardin v. PDX, Inc.: On Lamatrigine Litigation, August 3, 2014, Boston Products Liability Lawyer Blog