The Journal of the American Medical Association (JAMA) recently published a large series of studies that primarily involved the risks and benefits of testosterone replacement therapy.  A recent article from Star-Telegram examined the results of these and discussed what they mean to those who are considering taking testosterone replacement therapy (TRT) drugs, or have already begun taking them and are worried about possible adverse effects and complications.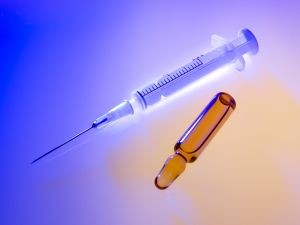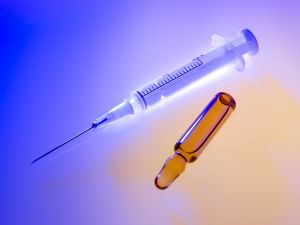 The first thing to understand is that while hundreds of thousands of men are taking testosterone replacement therapy drugs every year, the medication was first developed in the 1960's to treat a relatively rare medical condition known as hypogonadism.  This condition involved extremely low levels of testosterone in men due a glandular defect and would affect normal development.  
This was the reason the U.S. Food and Drug Administration (FDA) first approved the drug, and it is still the only reason that it can be prescribed on-label, to use the FDA terminology. The vast majority of prescriptions today are being done for the off-label use of raising one's testosterone count in an attempt to halt or slow the normal characteristics of the male aging process.
In this article, the author describes how the studies have yielded what are essentially a bag of mixed results.  These studies were conducted at a dozen medical centers and involved male patients that were over the age of 65.  All of these patients had relatively lower testosterone levels than other men their age, but it should be noted that roughly 20 percent of all men that age have a reduced testosterone level.
One of the major concerns brought to light in the study results was that the men taking the TRT drugs showed an increase in what are known as noncalcified plaques.  These noncalcified plaques occurred in the coronary artery, and this can increase a patient's risk for having a heart attack, stroke, or angina. If you have been diagnosed with any of these serious medical issues after taking testosterone replacement drugs or have suffered a stroke or heart attack, you should contact an experienced Boston testosterone injury attorney as soon as possible to see if you have a valid claim.
In addition to these very real risks, there is a real question as to whether there are many real benefits to taking testosterone replacement therapy drugs.  In many cases, there was no discernable improvement in any of the symptoms the drug was intended to treat.  To make matters worse, these were some of the same patients who suffered an increase in arterial plaque formation, putting them at higher risk for stroke and heart attacks.
There were some positives revealed in the studies that some patients experienced increased strength and bone density.  This can help prevent serious fractures in aging men, which can often be very detrimental at an advanced age.  However, despite the claims in many testosterone commercials, there was no showing that cognitive impairment, such as memory loss, was improved, and there was no improvement in depression.
If you are the victim of Massachusetts product liability, call Jeffrey Glassman Injury Lawyers for a free and confidential appointment — (617) 777-7777.
Additional Resources:
Testosterone therapy has mixed results, studies find, March 16, 2017, Star-Telegram
More Blog Entries:
New Total Knee Replacement Technology Helps Surgeons and Patients Alike, Nov. 25, 2015, Boston Hip Replacement Lawyer Blog