Total knee replacement is now one of the most common elective surgical procedures in the United States, with over 300,000 implants conducted each year.  With this rise in popularity comes a lot of advances in the manner in which surgeons perform the operations.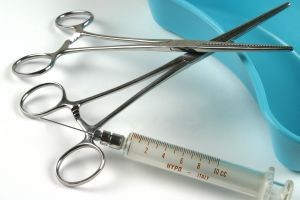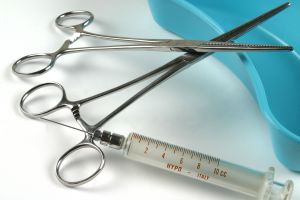 Some of these advancements include the use of robots to perform the surgery and the use of computer mapping scanners and software and even 3D printers to make the artificial knee implant.  We are also seeing a lot of different advances being made by the medical device manufacturers.Some of these changes are designed to make the devices more durable than the 10 to 20 years they are currently rated to last.  This is important when younger patients who are years away from being considered elderly have a total knee replacement, they will typically need another artificial knee implanted at a later date since they are likely to outlive the implant, which doesn't always happen with elderly patients.
However, if you have had an implant, and it has failed in less than five years, absent suffering a traumatic injury, there is a decent chance there was something defective with the design of the implant.  If this is the situation in which you find yourself, you should contact a Boston knee replacement injury lawyer as soon as possible to see if you have a valid claim. When the artificial knee itself was defectively designed, as we have seen with the Stryker knee, for example, it doesn't matter how skilled the surgeon may be, as there is a high likelihood the device will fail.
However, according to a recent news article from WCVB Boston, there is a new device in a trial phase that may obviate the need for a total knee replacement surgery, if all goes well.  This new device is medical shock absorber that has a compression bar that is anchored to the bones above and below the knee joint.  When the knee flexes, the shock absorber workers like one in a car or truck and actually absorbs some of the shock, preventing further damage to the patient's natural knee. It also is designed to relieve the pain a patient experiences when he or she walks or other otherwise moves.
As it stands now, this is a very limited trial, as there is only one patient in the United States who has the implant.  This operation was performed at Brigham and Women's Hospital in downtown Boston.  The first and only patient to have the medical shock absorber implanted in his knee is 53 years old.  He is a grandfather and leads an active lifestyle.  He stills plays ice hockey, but his knee was getting to the point where it was very difficult for him to keep playing in his adult recreational league.
One of the questions that they have is how long the device will last in an actual human patient, as the device has only been tested in a laboratory setting where they use animals and other types of stress testing methods.
Call the Boston Jeffrey Glassman Injury Lawyers for a free and confidential appointment — (617) 777-7777.
Additional Resources:
Could patients avoid knee replacement surgery with new implant?, February 1, 2017, WCVB
More Blog Entries:
FDA Announces Testosterone Meds Must Carry Broader Warning, July 7, 2014, Boston Products Liability Lawyers Blog