After having a total knee replacement procedure, there is generally a somewhat long and painful recovery period.  This is especially true in the case of a bilateral total knee replacement.  This is a controversial procedure that involves a surgeon, or even two surgeons, replacing both of a patient's knees at the same time with an artificial knee implant device.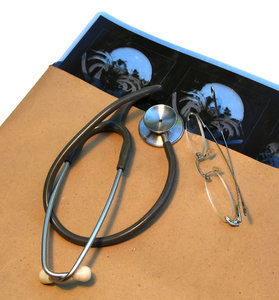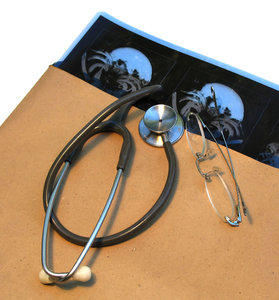 While it is common for a patient to get severe osteoarthritis in both knees at the same time and to ultimately need both knees replaced, many doctors prefer to do the operations on separate occasions.  The reason they prefer this course of action is because even though the total recovery time is doubled, the patient is up and walking around much faster, and this means they are out of the hospital and less likely to get a serious infection.
Patients are also less likely to get a serious clotting disorder known as deep vein thrombosis (DVT), where clots form deep in the veins of the legs and then travel to other parts of the body, where they can cause serious damage and even death. On the other hand, doctors who perform bilateral knee replacement procedures favor the reduced rehabilitation time.
A recent news feature from Medscape looks at a new aggressive rehabilitation procedure that is now thought to be safe following a single knee replacement. This new therapy regimen is supposed to allow a patient to get back on his or her feet much quicker and do so without sacrificing a patient's ultimate range of motion, which has been a fear in the past and a major reason rehabilitation following a total knee replacement procedure takes as long as it does.
One of the issues is that surgeons will typically perform a total knee replacement procedure and then leave it up to the rehabilitation facility to do whatever it is that they do.  After a day or so in the hospital, many patients are transferred to an inpatient rehabilitation facility for a week or two following the operation.  The doctor may come in and check on a patient from time to time, but there is not much coordination in the rehabilitation process.  There is not a problem in the level of professionalism of the rehabilitation staff, since they are typically well trained, but rather in the coordination between the parties. For this reason, they say rehabilitation is a very misunderstood process.  There is also not enough research being conducted on this issue, according to many.
However, it should be noted that no matter how well the surgery is performed and the rehabilitation process is coordinated, the patient will not have a successful result if she or she is given one of the many defective knee replacement devices on the market.
As our Boston knee replacement injury attorneys have seen in many cases, a defectively designed knee will likely fail in a relatively short period of time, and this will cause the patient to experience considerable pain and suffering, and likely lead to a second or even third knee replacement operation.
If you are the victim of Massachusetts product liability, call Jeffrey Glassman Injury Lawyers for a free and confidential appointment — (617) 777-7777.
Additional Resources:
Aggressive Rehab Safe After Knee Replacement, March 9, 2016, MedScape, By Ingrid Hein
More Blog Entries:
Chiefs' Andy Reid to skip NFL combine after knee replacement surgery, February 21 2016, CBS Sports, By Sean Wagner-McGrough