According to a recent news article from WRAL, when a patient goes into the operating room to have total knee replacement surgery, the doctor will typically choose an implant size most appropriate to the patient. Essentially, artificial knees come in a variety of sizes, much like a pair shoes, and it is up to the surgeon to find the best fit.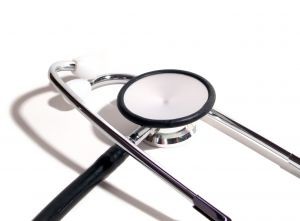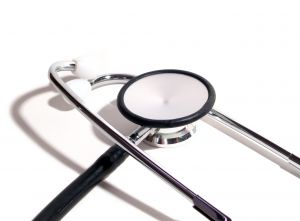 While it may be the way it is done hundreds of thousands to time a year, the best fit for an artificial knee implant device is not always the perfect fit. When an artificial knee is not a perfect fit, it can lead to abnormal movement, including rocking that can ultimately cause the implant to loosen or even fail. This will lead to a tremendous amount of pain and suffering for the patient and can even mean the patient will have to have a second or subsequent surgery to have the artificial knee replaced with a newer or different model. This means that patient will have surgery again, then go through a long and painful rehab, and possibly miss a considerable amount of work as a result.
It should be noted that even when the doctor performs the surgery perfectly and the artificial knee device was not defectively designed, problems can still happen. However, as we have seen in many artificial knee lawsuits in the Boston area, major manufacturers, such as Stryker, have knowingly marketed defective artificial knees, and these devices have caused a great deal of pain and suffering.
An alternative to the method of picking the closest size knee from a catalogue of existing models is to use new 3D technology to construct an artificial knee specifically designed for each individual patient. With this technology, there should be no guessing sizes, because the artificial knee should be an exact match.
The company that manufactures the technology first has doctors take a CT scan of a patient's entire leg, beginning with the hip and going down to the ankle. At this point, the company's new software will convert the CT scan into a 3D model used to create the artificial knee. After the new knee joint is created using a 3D printer, software creates a matching cutting guide with drilling points, so the surgeon knows exactly where to make all cuts. The company claims this will allow cuts to be thinner and more precise than with prefabricated artificial knees, so there will be less pain and quicker recovery time. There is also less blood loss with this new procedure, which, in turn, reduces the chances of serious complications following surgery.
One patient interviewed for the article was a 50-year-old man who had 3D printed knee implanted and said he feels like he will be finished using crutches in no time at all. His surgeon said a complete recovery following the total knee replacement surgery would take three months, but the pain would subside in much less time than that for most patients. The medical device company also claims these new artificial knee joints are much closer to a human knee joint in form and function than traditional implants.
If you are the victim of a defective medical device in Boston, call Jeffrey Glassman Injury Lawyers for a free and confidential appointment — (617) 777-7777.
Additional Resources:
3D technology tailors knee replacement surgeries to individual patients, November 6, 2015, WRAL
Doctor
More Blog Entries:
FDA Announces Testosterone Meds Must Carry Broader Warning, July 7, 2014, Boston Products Liability Lawyers Blog