Xarelto is a member of class of drugs known as New Oral Anticoagulants (NOACs). It is an alternative to traditional blood thinners such a Warfarin (Coumadin), which is often prescribed to patients who suffer from a serious medical condition known as atrial fibrillation (Afib). Afib is a medical condition classified by an irregular heartbeat that causes stroke or heart attack.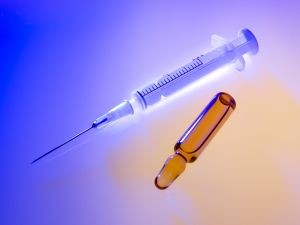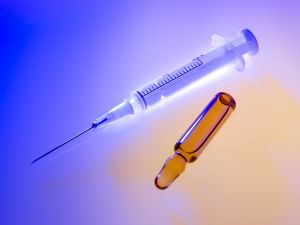 While Xarelto has been shown to be effective in preventing stroke or heart attacks in Afib patients, it has a potentially deadly side effect. Thousands of Xarelto users have developed a serious internal bleeding disorder caused by the drug, and this can include intracranial bleeding. There are no warning signs or risk factors that seem to make some patients more likely than others to develop the bleeding disorders, and there is also no FDA approved reversal agent (antidote). Essentially, people come into emergency rooms with internal bleeding, and there is nothing doctors can do to save the patients. For this reason, the Xarealto related bleeding disorder is considered potentially fatal. There is an antidote for a Xarelto competitor known Pradaxa, but that antidote (Praxbind) is not approved for Xarelto victims.
According to a recent article from Raw Story, despite the "deadly" nature of Xarelto, there seems to be no shortage of celebrities willing to take money to push sales on Xaretlo commercials. It has gotten to the point were you can't watch a football game without seeing a Xaretlo commercial.
The four celebrities seen together on one of the commercials are Kevin Nealon, famous for Saturday Night Live in the 1990s, NASCAR driver Brain Vickers, legendary golfer Arnold Palmer and Chris Bosh of the NBA. As the article notes, while these people would probably not know each other in real life, as they exist in very different social circles, they are portrayed as old friends who play a friendly game of golf and then sit in the clubhouse together expressing the benefits of Xarelto and how it changed their lives. Specifically, Nealon tells viewers that Xarelto is proven to reduce the risk in Afib patients whose condition is not caused by a heart valve problem.
Aside from the dialogue being ridiculous and anything but a realistic conversation, it shows how much money these drug companies will sink into directly marketing a potentially dangerous drug through the use of celebrity endorsements.   This is even in the face of over 2000 Xarelto injury lawsuits that have already been filed across the country.
As the article points out, in this fake conversation about the benefits of taking Xarelto, there is no mention of the documented Food and Drug Administration (FDA) concerns about the safety of Xarelto and the potentially deadly side effects. One of the problems FDA noted about the tests performed by the manufacturer is they may not have been testing whether study patients had achieved the optimal level of clotting for a significant amount of time. This is very important in light of the serious clotting disorders we have seen after taking Xarelto.
If you are the victim of a Massachusetts drug injury due to taking Xarelto, call Jeffrey Glassman Injury Lawyers for a free and confidential appointment — (617) 777-7777.
Additional Resources:
Deadly anticoagulant Xarelto continues to get celebrity endorsements, November 4, 2015, Raw Story, by KJ Mcelrath
More Blog Entries:
Risk for Internal Bleeding after Taking Pradaxa, August 22, 2014, Boston Dangerous Drugs Injury Lawyer Blog