According to a recent news feature from Food Safety News, over 22 tons of frozen appetizers (marketed as Kabob's Hors d'oeuvres) have been recalled to due a recent outbreak of E. coli bacterial illness.  There are many different products this company manufactures that are sold to restaurants and big box retailers and discount warehouses. There are dozens of different varieties of recalled products, including mini pizzas, spring rolls, pot stickers, and many other similar frozen appetizers that are not shipped ready to eat, as they do require cooking.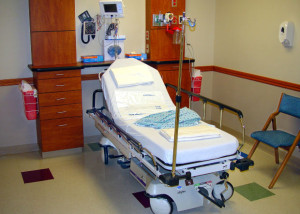 The problem did not come from the factory where the frozen food products were manufactured, but rather it was from the flour manufactured by General Mills, Inc. and shipped to this company for use in their food products.  As soon as the flour company notified them of the potential for E. coli contamination, the company voluntarily recalled any product that used that flour to avoid any injury.
There were no dates or production runs associated with this particular recall, which is out of the norm for many food recalls.  However, as our Boston food poisoning illness attorneys have seen, it is more difficult to deal with recalls involving frozen foods, because many people will store them in their freezers for many months or even years, and this makes it much harder to achieve a complete recall in a short period of time.  With perishable products, even if they are not able to recall the products, they will know that after a certain amount of time has passed, consumers will no longer have the products at home, but this is not the case with frozen foods. This was a major problem in controlling the recent Listeria outbreaks as a result of ice cream products from another major manufacturer.
This particular outbreak involved a strain of E. coli known as O121, which was in the flour and has caused more than 40 people to become stick across over 20 different states. Health department officials are urging consumers to throw out any products immediately or return them to the store for a refund to avoid becoming sick as result of the possible E. coli bacteria present in food items. They also urge anyone who has any symptoms of illness consistent with that caused by E. coli to go to their doctor and specifically mention the possibility they may have been exposed to the O121 strain of E. coli as a result of contaminated flour or frozen appetizers.  This will let doctors take a culture to determine if it is in fact that strain of E. coli and let the health officials known of a new case to further track this food poisoning outbreak.
It should be noted that the E.coli can be killed if food is cooked to proper temperature, and the only way in which that can be confirmed is to use a properly calibrated food thermometer.  However, as the United States Centers for Disease Control (CDC) is aware, very few consumers actually use a thermometer to check the exact temperature of their food.
If you are the victim of Massachusetts product liability, call Jeffrey Glassman Injury Lawyers for a free and confidential appointment — (617) 777-7777.
Additional Resources:
Flour-related outbreak spurs recall of 22 tons of hors d'oeuvres, July 8, 2016, By Coral Beach, Food Safety News
More Blog Entries:
New Total Knee Replacement Technology Helps Surgeons and Patients Alike, Nov. 25, 2015, Boston Hip Replacement Lawyer Blog