While the Nestle Corporation is most well known for its many sweets – chocolate and candy products like a Nestle Crunch bar – the company is also major producer of other food items. Many of these goods are sold in the freezer aisle, including DiGiorno pizzas, Stouffer's frozen dinners and Lean Cuisine frozen meals.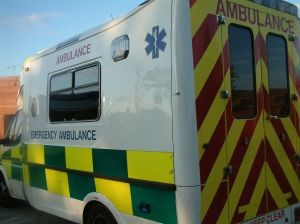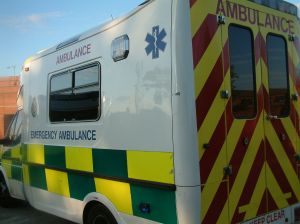 At any given time, there are millions of units of frozen food manufactured by Nestle in supermarkets across the country.   According to a recent news feature from AOL, the company has issued a massive recall that is affecting around 3 million units of product all containing spinach.  This is not the first recall involving spinach, but normally a spinach recall involves the fear of listeria or E. coli bacteria. 
In the case of this recall, there is a fear that there is glass in the spinach, which could obviously cause a serious personal injury.  Interestingly, much of the landmark legal decisions on dangerous objects in prepared food came from the Supreme Judicial Court (SJC) in the Commonwealth of Massachusetts.
One major case involved fish chowder served at one of the famous seafood restaurants in Boston.  The plaintiff ordered what was described as world famous fish chowder and was seriously injured when he swallowed fish bones that were in the chowder.  The court went into a detailed discussion about how the chowder was made using fresh fish, and when one eats an authentic fish chowder, he or she takes a risk of eating fish bones.  For this reason, the court held that the restaurant was not liable for the injuries to plaintiff.
However, one who takes a Lean Cuisine out the office freezer and pops it in the microwave is not knowingly taking a risk that there will be broken glass in the meal.  The obvious question is how the glass got in these boxes of food.  This question still remains unanswered, as the company has only said there is possibility of a foreign material in the food products.  It should be noted that there have been no reported cases of injuries as a result of this products liability issue.
One of the most important things you can do if you were injured by a product is to save the product, if possible, and take a picture. You should also seek medical attention immediately.  This will not only make sure you get the treatment you need, but it will also create a record of your injury or illness that can be used by your Boston products liability attorney to help get you a full and appropriate financial recovery. This can include damages for lost wages, past medical bills, future medical expenses, rehabilitation expenses, pain and suffering, and other types of damages commonly referred to as "specials."
In some products liability cases, such as those involving dangerous drugs, it may be possible to claim what are known as punitive damages.
If you are the victim of Massachusetts product liability, call Jeffrey Glassman Injury Lawyers for a free and confidential appointment — (617) 777-7777.
Additional Resources:
Nestle USA recalls millions of frozen products over fear they may contain glass, March 10, 2016, AOL News
More Blog Entries:
New Total Knee Replacement Technology Helps Surgeons and Patients Alike, Nov. 25, 2015, Boston Hip Replacement Lawyer Blog