Defective drugs and medical devices harm thousands of patients throughout the United States. Each individual plaintiff has a cause of action against the pharmaceutical company or medical device manufacturer when a product defect causes injury or illness. However, many of the cases against the manufacturers have common questions of fact. To expedite claims processing, reduce court costs and time, and aid plaintiffs and defendants in a timely resolution of claims, multidistrict litigation (MDL) is frequently used.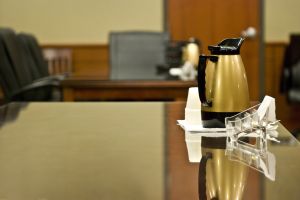 The Boston injury attorneys at Jeffrey Glassman Injury Lawyers have extensive experience representing clients involved in multidistrict litigation. Our firm has been admitted to MDLs throughout the United States that will allow plaintiffs compensation for injuries caused by metal-on-metal hip implants and transvaginal mesh, among other dangerous medical products.
Understanding Multidistrict Litigation
A plaintiff harmed by a defective product may experience unique symptoms and hardships. For example, one plaintiff may require a single revision surgery due to a hip implant failure while another may experience severe bone fractures from metallosis, necessitating multiple procedures. These plaintiffs have been damaged in different ways and have the right to independent claims for compensation.
However, certain issues, such as whether a piece of evidence is admissible or whether a certain medical complications can be linked to a specific device, are relevant to both plaintiff's cases. Instead of judges throughout the United States independently answering questions of law in hundreds or thousands of pending cases, all of the claims are consolidated before one judge. The judge can then answer common questions impacting multiple cases.
Cases are consolidated before one judge when the United States Judicial Panel on Multidistrict Litigation determines that consolidating is appropriate. The U.S. Judicial Panel on MDLs consist of seven members appointed by the United States Supreme Court. Plaintiffs can petition to have the panel consider whether consolidation is appropriate and beneficial.
Once the cases are consolidated, the MDL judge can preside over the pretrial motions and discovery proceedings for all pending cases. Settlement conferences may also be presided over by the MDL judge. Settlement conferences give defendants and plaintiffs' attorneys the chance to discuss a reasonable out-of-court resolution.
The consolidation of cases also makes bellwether trials possible. Representative claims from among pending cases may be chosen by plaintiffs and defendants to move forward to trial. The trial process provides information to both plaintiffs and defendants regarding how their case will be received. This helps to facilitate settlement negotiations as both plaintiffs and defendants will have more information about what the likely outcome of a court case would be.
Your Attorney and the MDL
When a plaintiff files a claim with an attorney and the case is consolidated in an MDL, the plaintiff does not have to give up his or legal representation. An attorney of record in an action consolidated into a MDL can continue to represent his client, even if the case moves to a different jurisdiction or a different state. The attorney must be in good standing in a U.S. District Court to be able to continue representing plaintiffs.
Jeffrey Glassman Injury Lawyers has cases pending against Boston Scientific in MA as a result of defective transvaginal mesh, but are also admitted in MDLs pending in West Virginia that pertain to TVM. Our attorneys are also admitted in multiple MDLs related to defective hip implants including the:
Wright Conserve MDL in the Northern District of Georgia
Stryker Rejuvenate MDL in Minnesota
DePuy Pinnacle MDL in the Northern District of Texas
Admission to multiple MDLs allows our attorneys to represent clients harmed by defective drugs or medical devices from the start of their case until conclusion.
If you are the victim of a defective medical device in Massachusetts, call Jeffrey Glassman Injury Lawyers for a free and confidential appointment — (617) 777-7777.

More Blog Entries:
Topamax Survivors: Cleft Palate Treatment Approved, Jan. 19, 2014, Boston Personal Injury Lawyer Blog