Litigating a testosterone replacement therapy lawsuit in Boston can involve many complex issues. One recently litigated issues deals with the challenges in filing certain claims against generic drug manufacturers involving failure to warn of a known danger.  This is a claim that the manufacturer of a drug did not adequately include warnings about certain known dangers or adverse events (side effects) on the information given to doctors or the monograph warnings given to patients at pharmacies when they go to get their prescriptions filled.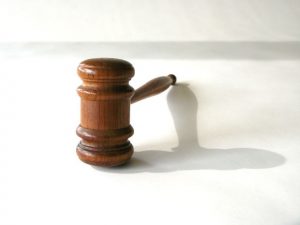 The specific problems arise when a patient gets a generic version of a prescription drug.  The makers of generic drugs still must have their products approved by the U.S. Food and Drug Administration (FDA), but they are not applying for approval under a new drug application.  Since they are making a generic version of a brand name drug, as long as the generic is substantially similar to the brand name, the generic drug manufacturer is prohibited under federal law from changing warnings used by the brand-name drug manufacturer.   In other words, the generic manufacturer must simply copy the warnings use by the brand-name drug maker.  This was confirmed in two landmark cases entitled PLIVA Inc. v. Messing, and Wyeth v. Levin.   Federal FDA Laws Preempt Failure to Warn Claims on Generic Medications 
As our Boston testosterone injury attorneys can explain, when there is a federal law on point in a certain area, it will typically preempt (overrule) state law on a that same issue.  Here we are dealing with a state law tort claim of failure to warn of a known danger that is commonly filed in Boston products liability cases, and the FDA regulations.  The argument is that there is no way for generic drug manufacturers to comply with federal requirements of using the same warning as the brand-name manufacturer and still having adequate warnings, which would include not leaving out any side effects.
Testosterone Therapy Dangers
Testosterone hormone has been prescribed since the 1970s to treat a very serious, but also very rare disorder known as hypogonadism.  This is a condition in which the patient does not have enough testosterone being produced to allow for normal development and health. As discussed by Medscape, depending on the type of hypogonadism in men, the frequency may be less than 1 case for every 1,000 live births so we can see just how rare this condition really is.  However, in recent years, drug companies have realized they can make a lot of money by marketing testosterone replacement therapy drugs as a sort-of cure-all for the many negative changes men experience when getting older and this can include weight gain, loss of libido, fatigue, mild depression, loss of muscle tone, and various other symptoms of normal male aging.
FDA has not approved testosterone to be used for these purposes so we are typically dealing with what is known as an off-label use.  This is allowed under a loophole as long as doctors are treating symptoms alone.  The problem is that when older men take testosterone replacement therapy drugs, they have an increased risk for stroke and heart attack and many men have become extremely sick due to this.
Guilbeau v. Pfizer
Guilbeau v. Pfizer, a case from the U.S. Court of Appeals for the Seventh Circuit, is a recent appeal that dealt with these issues.  In Guilbeau, many plaintiffs were suing many different drug companies for injuries associated with taking testosterone replacement therapy drugs and these injuries included strokes and heart attacks. As is often the case, multiple lawsuits involving the same drugs were consolidated for  purposes of judicial economy and efficiency.
While it can make one multi-district litigation (MDL) case very long and complicated, it is considered much more efficient than potentially having thousands of trials held across the nation. The reason there were multiple defendants is because there claims filed against the brand-name maker of the testosterone replacement therapy (TRT) drugs and many generic manufacturers who also made the drugs taken by patients.  It is possible a single patient took brand-name drugs and then took the generic version made by multiple companies. This is because pharmacies will have their buyers work with national account managers (NAMs) from the various generic drug companies in a bidding process to the best get the price of generics. If they can a better deal from a competitor, they will buy from them.  This is why when you go to get your prescription, you will sometimes see a notice that says while your drugs may appear different in terms of shape and color, you should not be concerned because it is the same drug.
In this case, one of the drug makers of the generic version filed a motion for summary judgement with respect to failure to adequately label a drug so as to warn of a all known dangers.  We are dealing with warnings, or lack thereof, for dangers of increased risk of stroke and heart attack in middle-age men as compared to younger patients. The basis for this motion for summary judgment was they were required under federal law to use the same warning used by the brand name drug maker so their hands were essentially tied and they could not have legally changed warnings even if they wanted to do so.
The district court judge presiding over the case cited the cases disused above and dismissed the case. At this point, plaintiffs appealed to the U.S. Court of Appeals for the Seventh Circuit and the court affirmed the lower court's granting of summary judgment. This does not mean there is not necessarily a claim that could be made against the maker of a generic drug, but this particular claim may not be proper in all cases due to preemption by federal law.
This is very a complex issue and facts of the case will determine what claims my be filed so it is best to discuss this issue with an experienced Boston testosterone injury lawsuit attorney during a free initial consultation.
Call the Boston Jeffrey Glassman Injury Lawyers for a free and confidential appointment — (617) 777-7777.
Additional Resources:
Guilbeau v. Pfizer, January 19, 2018, U.S. Court of Appeals for the Seventh Circuit
More Blog Entries:
FDA Announces Testosterone Meds Must Carry Broader Warning, July 7, 2014, Boston Products Liability Lawyers Blog