By February 2013, the Food and Drug Administration had issued 95 post-market study orders to 34 manufacturers of vaginal mesh products designed to treat pelvic organ prolapse and another 13 post-market study orders to seven manufacturers of mini-slings. The FDA was prompted to issue these orders by thousands of women experiencing very serious complications from vaginal mesh.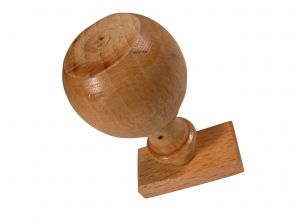 Many of the women affected by mesh products have had to undergo multiple revision surgeries. Many have also begun to take legal action against major mesh manufacturers including Johnson & Johnson's Ethicon Division, American Medical Systems, and C.R. Bard. Lawsuits have largely resulted in verdicts or settlements for the plaintiffs, including an Atlantic City case awarding a vaginal mesh patient $11.1 million in damages from Johnson & Johnson as well as a West Virginia case in which the plaintiff received $2 million.

The FDA now estimates that as many as 10 percent of all women who had vaginal mesh implanted will experience erosion of the mesh products within a year of the initial procedure. Mesh erosion can be painful, can prevent a normal sex life, can cause infection and can cause vaginal scarring. Problems with defective vaginal mesh can also lead to complications that could be life-threatening, including perforation of the organs. Multiple mesh products have been recalled and more women file lawsuits every day, which Boston vaginal mesh lawyers can help.
The question, however, is: how could this happen? It is an important question to answer as it sheds light on some of the problems within the medical device approval system.
Boston Scientific Protegen and Vaginal Mesh Problems
Many of the problems that women today are experiencing with vaginal mesh products can be traced to 1996 when Boston Scientific obtained approval for a vaginal sling product called Protegen. Boston Scientific had submitted documents to the FDA under the 501(K) clearance process. This process allowed for fast-tracked approval of the Protegen device with limited premarket testing because it was substantially similar to mesh products that had already been approved. The device that the approval was based on was Ethicon's Mersilene Mesh, Approval #K851086.
The FDA approved the Protegen sling on November 15, 1996. Unfortunately, it turned out that the product really was not all that safe once implanted in women. On January 22, 1999, Boston Scientific submitted a letter to the Food and Drug Administration initiating a voluntary recall. The FDA's 1999 enforcement report dated March 17 cited the reason for the recall as a "higher than expected rate of vaginal erosion and dehiscence" and noted that the product "does not appear to function as intended."
This should have been the end of the vaginal mesh story, but it wasn't. Because other companies used the Protegen sling as the basis for their own 501(K) clearance. At least four other surgical mesh devices including the IN-SLING, the Ethicon Tension Free Transvaginal Taping Device (TVT), the TriAngle sling and the Mentor Suspended Sling obtained approval based on the Protegen. These approvals remained in effect and the products on the market even after the Protegen was recalled. More products were produced, sold, implanted and began causing problems.
Because of the 501(K) clearance program, one defective product can give rise to many more, putting patients at serious risk.
Call Jeffrey Glassman Injury Lawyers for a free and confidential appointment — (617) 777-7777.
More Blog Entries:



Testosterone Therapy's Heart Risks Under Scrutiny, Boston Product Liability Lawyer Blog, March 20, 2014.