Boston Scientific Corporation is headed to trial over its Obtryx transvaginal mesh devices, according to a recent report from Reuters. The company has faced complaints from over 23,000 victims who allege that its transvaginal mesh (TVM) implant caused serious personal injury.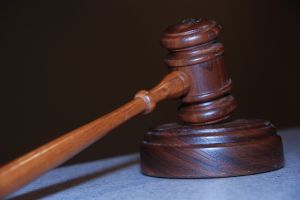 The Obtryx device is a transvaginal mesh implant designed to treat pelvic organ prolapse (POP) and a condition known as stress urinary incontinence (SUI). Specifically, Obtryx is a bladder sling made from mesh that is supposed to keep the bladder closed. It was marketed as a minimally invasive solution that would allow women with urinary issues to lead a normal life.

However, as our Boston transvaginal mesh injury attorneys can explain, the device is known to cause serious complications, such as mesh erosion. Mesh erosion involves the mesh eroding through the vaginal wall, causing a protrusion. This can cause serve pain, bleeding disorders, and pain during sexual intercourse.
The class-action lawsuit was filed against Boston Scientific and other manufacturers of transvaginal mesh, including Johnson & Johnson (Ethicon) and C.R. Bard Inc. These companies together are facing over 70,000 claims from alleged victims of defective transvaginal mesh implants.
The allegations in the TVM lawsuits are that the products were poorly designed, manufactured from substandard material, and can lead to serious personal injury, including bleeding disorders and pain. The U.S. Food and Drug Administration (FDA) has gotten involved and considered a requirement of additional safety testing for manufacturers of TVM products.
Both Boston Scientific Corporation and Johnson & Johnson have publicly denied liability, while C.R. Bard Inc. has declined to comment on the pending lawsuit.
The trial judge has consolidated many cases to begin trial, including patients with varying injuries and medical histories. He has also ordered defendants to ready hundreds of more cases, so they can begin trial soon. This is atypical in medical malpractice or products liability cases with differently situated plaintiffs, but the judge clearly wants to fast track and consolidate the numerous TVM cases.
This is an extremely complicated area of law. Any multi-district litigation (MDL) case will be complex and require a certain amount of experience. But the fast-tracked process makes it even more important to have an attorney on your side who regularly handles these types of claims.
It is also important to contact an attorney as soon as possible if you have been the victim of a transvaginal mesh injury. Even if the statute of limitations is not quickly approaching, it may be necessary to get involved in the current class action lawsuit to preserve your rights to a full and fair financial recovery. Even if you are not a member of a current class, the rulings made may have an impact on future litigation, so it is best not to wait.
Some plaintiffs' lawyers involved in this and other TVM lawsuits believe that the outcome of this suit may help future patients reach a settlement quicker. This is good news for new victims, because a process like this can take a considerable amount of time to work its way through the system.
If you are the victim of a defective product in Boston, call Jeffrey Glassman Injury Lawyers for a free and confidential appointment — (617) 777-7777.
Additional Resources:
Boston Scientific faces first federal transvaginal mesh trials, November 3, 2014, Routers
More Blog Entries:
Boston Scientific Ordered to Pay $73 Million to Transvaginal Mesh Plaintiffs, September 16, 2014, Boston Products Liability Attorneys Blog