According to a recent article from the West Virginia Record, a federal jury has just awarded a plaintiff $3.27 million in a multidistrict litigation (MDL) case involving transvaginal mesh (TVM) products manufactured by Johnson & Johnson.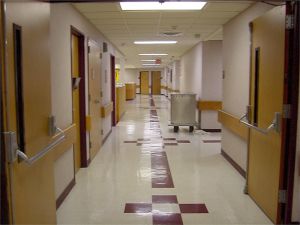 This case involved the Gynecare TVT Obturator. This device, manufactured by Ethicon, a Johnson & Johnson subsidiary, is a surgically implanted medical device used in the treatment of stress urinary incontinence. The TVM device consists of what is essentially a layer of mesh being held within a support device. The fact that it is supported in this manner is the reason it is called a tension-free vaginal tape (TVT) design, which was marketed as being superior and safer than previous TVM devices that are linked to serious injuries to patients, including erosion of tissue and vaginal dehiscence.
As our TVM plaintiff attorneys in New England understand, these products pose several other risks to women, including erosion of the mesh itself. There is also a risk that, when the device is surgically implanted through incisions made in the vagina and then anchored to the pelvic bone, the patient's bowel and other internal organs may be perforated (punctured), resulting in internal bleeding, urinary incontinence, and potentially deadly infections.
In this case, the jury found that the drug company had defectively designed the product and failed to adequately warn doctors and patients of known risks. The verdict was in the amount of $100,000 to compensate for medical expenses, $470,000 in pain and suffering and emotional distress that had already been experienced, and $2.5 million for pain and suffering, disability, and loss of enjoyment of life that will likely be experienced by plaintiff in the future. Plaintiff's husband was also awarded $200,000 in damages associated with loss of consortium.

Loss of consortium is a legal term that is essentially a euphemism for the fact that an injured party can no longer engage in a normal sexual relationship with his or her spouse as a result of defendant's negligent actions. It is fairly obvious that a woman who has sustained significant medical problems to her vagina and pelvic muscles will no longer be able to experience a normal intimate relationship with her spouse.
It has been reported that tens of thousands of women have been injured after using the Gyencare TVT Oburator and other similar TVM devices. There has now been a finding that the company knew that these risks existed and withheld that information, so sales of this very profitable device would not be affected. In other words, the medical device manufacturer knowingly put company profitability before the health and safety of women using the product.
In addition to this recent jury verdict, the United States Food and Drug Administration (FDA) had issued safety warnings for doctors and patients in 2012. Despite these warnings, the company still marketed the product to doctors and patients as a safe alternative to earlier mesh designs.
Due to this being an MDL action, there are over 60,000 cases that have been filed across the country related to the Gynecare TVT Obturator device.

Call the Boston Jeffrey Glassman Injury Lawyers for a free and confidential appointment — (617) 777-7777.
Additional Information:
Federal jury awards $3.27M transvaginal mesh MDL verdict, September 9, 2014, The West Virginia Record
More Blog Entries:
Teague, et al v. Johnson & Johnson, et al – TVM Defendant Motion to Transfer Mass Tort Back to Federal Court Denied, May 21, 2014, Boston Products Liability Lawyer Blog