As our Boston products liability attorneys can explain, the use of a qualified and knowledgeable expert can significantly increase a plaintiff's chance of obtaining complete financial recovery.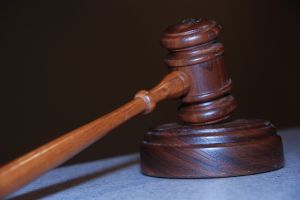 Chapman, et al. v. The Procter & Gamble Dist., et al., an appeal heard by the United States Court of Appeals for the Eleventh Circuit, involved a plaintiff who alleged that she developed myelopathy as a result of using a particular brand of denture adhesive two times a week over an eight-year period.
Myelopathy is a spinal court disorder that affects a patient's extremities. Plaintiff claimed that she developed a variety of neurological symptoms from 2006 to 2009. Plaintiff asserted that her condition was, specifically, a zinc-induced copper deficiency that was a result of using the denture adhesive.
Evidence was presented to show that defendant introduced zinc into its denture adhesive in the 1990s to improve the functionality of the product by increasing adhesion.
One case report from 2008 presented the hypothesis that zinc in denture adhesives could cause the user to become copper deficient, and this could cause a neurological condition. After this study came out, lawsuits were filed across the country against the manufacturers of dental adhesives.

The year following the release of the study, plaintiff filed her lawsuit. Defendant moved for the state civil action to be moved to federal court. Large corporate defendants often believe a federal judge will be more supportive of their positions than a state court judge, and so commonly request removal.
Prior to trial, defendant moved to exclude testimony of plaintiff's expert on grounds that the methods were unreliable and did not establish that the company's denture product caused plaintiff's condition.
In the U.S. District Court, the judge held a hearing on defendant's motion to exclude plaintiff's expert. The judge ruled that plaintiff's expert witness did not meet the standards required for expert testimony. The parties agreed to a joint dismissal of the case, so that it could be immediately appealed to the U.S. Court of Appeals.
On appeal, the court looked at whether the medical community as a whole accepts that copper deficient myelopathy (CDM) can be caused by the type of zinc in a denture cream. If the medical community accepts this cause and effect there is a lesser standard required to admit an expert witness. For example, as noted by the court, there is no question that cigarette smoke causes lung cancer, just as there is no question that asbestos exposure causes asbestosis.
In this case, the court found that plaintiff's claim that zinc in denture adhesive causes CDM required additional scrutiny before being admitted as evidence at trial. The reason for this heightened standard is that the trial judge has been termed a gatekeeper whose job is to prevent a jury from being needlessly confused and mislead by a witness testifying about what the scientific community considers to be junk science.
Ultimately the Court of Appeals affirmed the trial court's granting of defendant's motion to exclude plaintiff's expert witness from testifying.
If you are the victim of a defective drug in Boston, call Jeffrey Glassman Injury Lawyers for a free and confidential appointment: (617) 777-7777.
Additional Resources:
Chapman, et al. v. The Procter & Gamble Dist., et al.,, September 11, 2014, U.S. Court of Appeals for the Eleventh Circuit