Additional lawsuits continue to be filed on behalf of men who have been harmed by testosterone replacement therapy, which they contend has resulted in increased risk of stroke, heart attack and other conditions.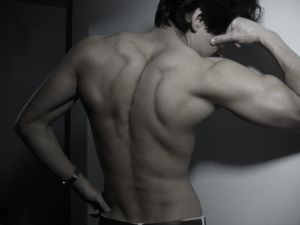 One of those most recently filed was Duffy et al v. Pfizer Inc et al, which was filed last month in the Western District of Louisiana. The complaint asserts that Pfizer Inc., the manufacturer of Depo Testosterone, wrongly convinced millions of men – defendant included – that testosterone therapy involving these drugs was necessary, while withholding information regarding the safety profiles of these medications and the propensity of the drugs to result in cardiovascular injuries.
The plaintiff here alleges his consumption of the drug, prescribed by a doctor, caused him to develop anxiety, as well as hypertension and several other conditions that resulted in extensive hospitalization and treatment in a hyperbolic chamber.
Boston testosterone replacement attorneys understand that a recent report in the Los Angeles Times indicated that approximately 3 percent of men over the age of 40 seek to bolster their testosterone levels through the use of a prescription supplement.

In January of this year, the U.S. Food & Drug Administration announced it was launching an investigation into the reported uptick of strokes, heart attacks and deaths of men who ingest FDA-approved testosterone products. That announcement was prompted by two recent studies indicating an increase in these conditions involving men who consumed these supplements.
The first study, published in the Journal of the American Medical Association, followed older men seeking treatment with the U.S. Veteran Affairs health system. Researchers discovered a 30 percent increase of heart attack, stroke and death among those taking testosterone replacement.
The second study found that while younger men with no increased risk of heart attack suffered no ill effects from hormone replacement therapy, those who were over 65, or who did have an increased risk of heart problems, saw their chances of a heart attack double.
This is in the wake of an advertising blitz for products like AndroGel and Axiron. Advertisers encourage men to "empower" themselves by diffusing the symptoms of low testosterone, including reduced libido, weight gain and fatigue.
The Times reported that in response, between 2000 and 2011, the number of prescriptions for testosterone supplements ballooned by 500 percent. Some $100 million was spent last year on advertising these drugs. Sales of these products net manufacturers between $1.5 and $2 billion every year.
It's unclear at this point exactly how many men have suffered as a result, but some have estimated it's in the thousands. A number of these cases have already been moved into multi-district litigation actions in federal courts in Illinois and Louisiana.
The most commonly-listed defendants in these cases are:
Pfizer Inc.
Pharmacia & Upjohn Co.
Endo Pharmaceuticals
Actavis Inc.
Abbot Laboratories
Auxilium Pharmaceuticals Inc.
Eli Lilly and Co.
In addition to increased risk of heart attack and stroke, some potential serious side effects include heightened risk of prostate cancer, sleep apnea, blood clots, enlarged prostate, enlarged breasts and reduced fertility.
If you are the victim of Massachusetts product liability, call Jeffrey Glassman Injury Lawyers for a free and confidential appointment — (617) 777-7777.
Additional Resources:
Duffy et al v. Pfizer Inc et al, May 28, 2014, Louisiana Western District Court
More Blog Entries:
Drugs for Low Testosterone- Worth the Risk? June 11, 2014, Boston Dangerous Drugs Lawyer Blog