Androgel and other drugs for low testosterone are marketed to men with promises that the medications will make them more virile and stronger. Unfortunately, this marketing material left out a lot about potential risks and side effects of low-T treatments. Recently, CBS published an article about whether drugs for low testosterone were worth the risk.
Some medical experts continue to prescribe testosterone replacement medications even as lawsuits form and a federal panel considers whether multidistrict litigation should be formed.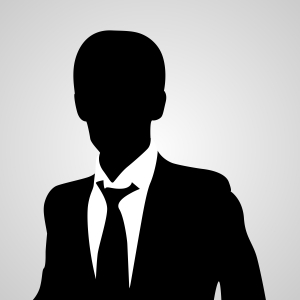 Those who have suffered side effects or injuries after using low-T drugs may not have had the chance to determine if the drugs were worth the risk, as manufacturers generally did not provide adequate warning of the dangers. A Boston testosterone replacement lawyer should be consulted for help if you wish to pursue legal action for complications arising from the use of testosterone drugs.

Dangers of Using Testosterone Medications
CBS interviewed a 51-year-old patient who used Androgel after seeing ads on a commercial and a website touting the benefits of testosterone replacement. After approximately two years of using the medication, the man suffered a stroke. He believes that Androgel use was the cause. He reports confusion, dizziness and pain resulting from the medication and he plans to sue the drug manufacturer.
Studies have demonstrated that Androgel and other low-T medications do have a significant impact on health. Men 65 and older may have double the risk of developing a heart attack if they use a testosterone replacement therapy product. Younger men with a history of heart disease are also at increased risk. Problem may occur because the testosterone medications cause an increase in the production of red blood cells.
Despite these risks, the Food and Drug Administration has not issued a recommendation that people stop using the products. The FDA did issue a statement alerting patients to potential side effects and complications. Androgel product information also mentions hypertension and blood clots as possible side effects, but this warning may not be seen by all users of the medication and may be an understatement of actual dangers and risks.
With proper information, there are many men who would not wish to take the risk of using the hormone replacement therapy since it can have such serious side effects. For those who were not warned, however, they may have already been harmed by the testosterone replacement therapy.
Men affected have filed lawsuits claiming complications arising from at least nine different testosterone replacement medications. The Judicial Panel on Multidistrict Litigation was recently scheduled to hear arguments on whether to create a MDL for Androgel lawsuits and other claims arising from testosterone therapy use.
An MDL means that many different pending lawsuits around the country are consolidated before one judge who can then make decisions on issues common to all cases. The individual plaintiffs will retain their separate claims, but the cases can move more expediently through the court system so those affected by testosterone therapy complications can get the money they need for their damages.
If you are the victim of Massachusetts product liability, call Jeffrey Glassman Injury Lawyers for a free and confidential appointment — (617) 777-7777.
More Blog Entries:
Consumer Group Seeks Investigation into "Reckless" Johnson & Johnson, May 15, 2014, Boston Transvaginal Mesh Lawyer Blog