Pradaxa, Xarelto and Eliquis are drugs that fall under a new class of medications known as "new oral anticoagulants" or NOACs. Patients who suffer from atrial fibrillation require an anticoagulant to reduce the risk of strokes and serious blood clot disorders that can be fatal.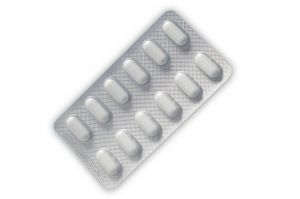 For many years, Warfarin has been the industry standard anticoagulant prescribed to these patients. Recently, NOACs have hit the market with FDA approval and are earning record profits for their respective manufacturers (Boehringer Ingelheim, Johnson & Johnson and Pfizer/Bristol Myers Squibb).

However, as Boston Pradaxa attorneys understand, any possible benefits to these NOACs are often outweighed by the significant risks to patients. Both Pradaxa and Xarelto have been shown to cause serious internal bleeding, including intracranial bleeding – events for which there is no cure. The uncontrolled bleeding can result in serious personal injury or death to patients.
According to Forbes, the FDA has granted approval for yet another NOAC, manufactured by Daiichi Sankyo and marketed under the names Edoxaban or Savaysa. The drug has been approved for use to treat patients with non-valvular atrial fibrillation (NVAF).
While the FDA panel ultimately approved the drug with a 9-to-1 vote, significant concerns have been raised. In one clinical trial, which met its (very low) burden of proof showing that it was non-inferior to Warfarin in both low and high doses, it was only for those patients with renal impairment. This group made up a large percentage of the research subjects.
Stroke risk reduction was well-noted in patients with renal impairment. However, in patients with normal renal function, there was a trend toward harming the patient.
Unfortunately for prospective patients, the FDA does not actually consider this type of subgroup analysis when approving a new drug. Still, FDA reviewers and panel members thought this biological phenomenon could have "important clinical implications."
This has created trouble for the group in making a recommendation as to how the drug should be labeled or what warning should be required. The author of the article concludes the drug will likely be approved and put on the market, but doctors will not likely prescribe it until more studies are performed.
However, this is not always the case. In today's culture of drug marketing, where pharmaceutical manufacturers advertise directly to prospective patients on television and in magazines, it is likely that people will show up at their doctors' offices asking for this drug by brand name. Doctors who are given free samples and other marketing materials from drug companies will likely prescribe it. It is very possible that patients will be taking the drug without ever knowing about this potential problem.
Failure to warn of a known danger, or a danger the manufacturer should have known about, is the basis for many dangerous drug lawsuits.
There is also a question as to whether the potential for serious internal bleeding has been thoroughly examined in this new drug.

If you are the victim of a defective drug in Boston, call Jeffrey Glassman Injury Lawyers for a free and confidential appointment: (617) 777-7777.
Additional Resources:

FDA Advisory Panel Gives Tepid Support To New Daiichi Sankyo Drug, October 31, 2014, Forbes
More Blog Entries:

Pradaxa Manufacturer Tests Antidote to Severe Internal Bleeding Caused by the Drug, October 20, 2014, Boston Products Liability Lawyer Blog