Over the past decade, we have seen huge increases in the number of patients having total knee replacement surgical procedures. Doctors and medical device manufacturers have essentially been telling older patients that with a total knee replacement, they will be free of pain and have the same degree of mobility enjoyed in youth.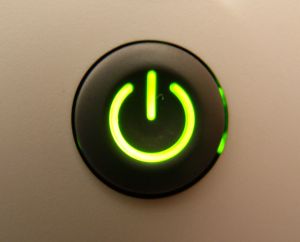 Along with an increase in total knee replacements, we have seen an increase in postoperative patients suffering from serious complications as result of the surgery, including increased pain and, in some cases, a total failure of the artificial joint.

As our Boston knee surgery lawyers can explain, if you have had a partial or total knee replacement and are now experiencing pain and discomfort or trouble with the artificial joint, there is a strong possibility you are entitled to financial recovery for your personal injury. This is especially important if you required a second surgery to implant a second artificial knee.
The reality is, total knee replacement operations making huge profits for doctors and device manufacturers. So it should come as no surprise researchers are constantly working on building the latest and greatest artificial knee. According to a recent news feature from Gizmag, one Boston-area artificial knee manufacturer is working with researchers from MIT to create the next generation of artificial knees.
The new design uses CT scans in conjunction with new 3D printers to create an artificial knee that meets the exact contours and dimensions of the patient's original knee. It is hoped that this custom knee will alleviate many of the problems faced by patients.
Researchers have already used 3D technology to help a disabled teenager walk again, replace cancer-ridden vertebrae in one patient's spinal column, and replace both lower and upper jaws in patients. 3D printing is said to have the potential to revolutionize the medical device industry.
One patient interviewed, who already had a traditional knee replacement procedure in 2001, has now had a new 3D printed knee surgically implanted. She said the new procedure reduced her hospital stay, made post-operative physical therapy considerably easier and allowed her regain her range of motion much quicker than with the previous operation. This patient claims that if she didn't have a visible scar, she would never know that she had a total knee replacement.
There is no indication as of yet that the new customized 3D printed replacement knees will prevent many of the traditional complications, such as blood loss from surgery, staph infections and serious blood clot disorders such as deep vein thrombosis (DVT). DVT is a potentially fatal condition wherein blood clots develop in the veins deep within a patient's legs and then break free and travel through the circulatory system to the lungs, causing tearing known as a pulmonary embolism (PE). A PE is extremely serious and is often fatal to patients.
There is also no mention of whether the material made in part by 3D printing is any safer for patients in the long term than traditional materials that have eroded after being implanted, causing serious blood disorders such as metalosis.
If you are the victim defective products in Boston, call Jeffrey Glassman Injury Lawyers for a free and confidential appointment — (617) 777-7777.
Additional Resources:
3D printing enables customized knee replacement surgery, October 19, 2014, Gizmag
More Blog Entries:
Johnson & Johnson's Defective Hip Implants Cause Worldwide Problems, June 15, 2014, Boston Products Liability Attorneys Blog