DePuy is one of the leading manufacturers of hip replacement devices, but unfortunately is also the manufacturer with the highest failure rates. DePuy products including the Pinnacle Hip Replacement System and the ASR XL System were both designed for younger people undergoing hip replacements and were both made of all metal-components.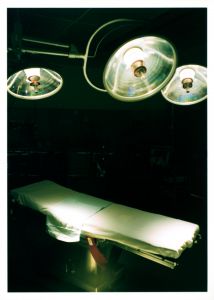 Wright Medical, which controls around two percent of the market for knee and hip resurfacing devices in the U.S., also made a metal-on-metal product that was very similar to the DePuy ASR. The Wright Medical product was called the Conserve Plus, and was part of a larger line of Conserve metal-on-metal hip implants.
Both Wright Medical and DePuy are facing thousands of lawsuits related to these metal-on-metal devices. Patients who had a hip implant and who are now experiencing problems should consult with a defective hip implant lawyer help pursuing a damage claim.

DePuy & Wright Medical Failure Rates
The DePuy ASR and the Wright Medical Conserve Plus both consist of large femoral heads that fit within an acetabular cup. The large femoral heads are cementless, and are made out of cobalt chromium. The products promised more flexibility and durability as well as a longer lasting hip replacement joint. The products completely failed to live up to these promises.
An estimated 40 percent of DePuy hip replacement devices are expected to fail within just five years of the time a patient undergoes surgical treatment. For DePuy, the five-year revision rate is 9.63 percent, according to the National Joint Registry. This is the highest rate of all of the metal-on-metal hip implant manufacturers.
However, the Wright Conserve Plus is a close second. The five year revision rate for the Wright Conserve Plus is 8.36 percent.
Both products have similar designs and thus fail in similar ways. Patients can experience myriad problems with the metal-on-metal hip implants including:
The implant detaching from the bone as a result of loosening.
The implant dislocating so its parts are no longer aligned.
Fracture of adjacent bones that the implant is attached to.
Breakdown of metal particles into the blood stream as metal components rub against each other.
Symptoms will vary depending upon exactly what type of failures the patient experiences with their hip implant. Some of the common problems that patients experience include:
Pain in the groin, thighs and hips.
Pain while walking, while putting weight on one side of the body, or when rising from a seated position.
Joint dislocation.
Clicking sounds.
Discomfort.
Swelling.
A reduced range of motion.
Bone loss.
Pseudotumors with metal components.
An allergic reaction to toxic metals within the blood stream.
When a failure occurs, revision surgery can be costly and painful. In some cases, it may even be possible to need multiple surgeries in order to correct the problems. The manufacturer, whether DePuy, Wright Medical or another metal-on-metal manufacturer, needs to be held legally liable and patients should pursue legal action as soon as they learn of problems with their hip implant system.
Call Jeffrey Glassman Injury Lawyers for a free and confidential appointment — (617) 777-7777.
More Blog Entries:



Stem Cell Research Reduces Need for Knee Replacement Devices , Jan. 1, 2014, Boston Product Liability Lawyer Blog