C.R. Bard has the distinction of having lost the first vaginal mesh implant case that a jury decided in the United States. The company is one of several major manufacturers with thousands of pending lawsuits claiming that design defects in transvaginal mesh products are responsible for causing serious injuries and complications for women.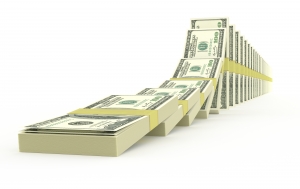 Women with C.R. Bard vaginal mesh products should consult with a transvaginal mesh trial attorney for assistance in taking legal action and pursuing a damage claim. C.R. Bard's pattern of losing cases has continued mostly unabated from the first major claim against the company and it seems clear that juries are generally finding that the company should bear the blame when women experience harm due to vaginal mesh.

C.R. Bard's Vaginal Mesh Litigation
C.R. Bard manufactures several different vaginal mesh products including:
The Avaulta
Pelvilace
Pelvitez
Pelvisoft BioMesh
Pelivicol Accelular
The Collagen Matrix
The Avaulta was removed from the market by the company in July of 2012 and is no longer sold within the United States. It was this product that resulted in C.R. Bard being the first manufacturer of vaginal mesh to lose a trial before a U.S. jury.
The initial case against C.R. Bard took place in Bakersfield. A woman who had the Avaulta implanted to treat a leaky bladder experienced serious complications. The mesh even cut into her colon. In her trial, Kern Gold Empire.com reports that the plaintiff alleged that the product had been tested only on "16 rats, 12 rabbits, [and] four sheep," before it was released and implanted in women. The jury believed the allegations made by the plaintiff that the vaginal mesh was defective and dangerous. As a result, the plaintiff was awarded $5 million in losses and damages. Her husband was also awarded $500,000 in compensation because vaginal mesh problems can make sex extremely painful and thus the surgery interfered with the couple's love life.
C.R. Bard agreed to pay $3.6 million of the $5.5 million that had been awarded to the injured woman and her husband. The case was closely watched by other manufacturers who were also facing pending litigation, all because they released dangerous mesh products without doing proper pre-market testing under a special 501(K) clearance program.
The case was also the first of many that would result in women being compensated for vaginal mesh problems. For example, in the first of four bellwether trials, C.R. Bard paid a plaintiff $2 million including punitive damages because of Avaulta problems. The second bellwether trial settled on the first day for an undisclosed amount of money.
C.R. Bard has more than 6,200 lawsuits pending in a multidistrict litigation (MDL) in West Virginia, as well as another 940 cases pending in a multi-county case in New Jersey. Individual state cases are also pending against the company. Hopefully, these cases will also result in verdicts that allow women affected by dangerous vaginal mesh products to get the money that they deserve.
If you are the victim of defective medical products in Massachusetts, call Jeffrey Glassman Injury Lawyers for a free and confidential appointment — (617) 777-7777.
More Blog Entries:



Acetaminophen Dangers Highlighted in Recent Reports, Feb. 5, 2014, Boston Product Liability Lawyer Blog