Medical marijuana is gaining support across the county, and some states are going so far as to legalize marijuana for recreational purposes as well.   Medical marijuana is now legal in the Commonwealth of Massachusetts, and anyone with an approved medical marijuana card and prescription from a doctor can legally obtain medical marijuana.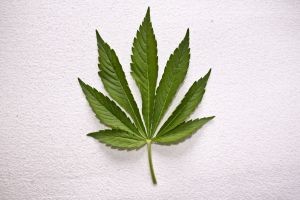 However, when one goes to purchase medical marijuana, they are supposed to go to a licensed dispensary where the drug is provided in a variety of ways, including edible products and liquids that can be ingested. The reason for this is because many people who are taking medical marijuana for health benefits do not want to have to inhale cancer-causing smoke.   The medical marijuana sold in these dispensaries is supposed to be medical grade and heavily regulated and inspected for quality and safety. This is not the same marijuana people have buying on the street for decades, according to those in the industry.
Now that we are thinking of marijuana as a product and not an illicit drug, we are likely to see more lawsuits for products liability in Boston, should people become sick as a result of a dangerously defective product.
According to one recent news article from the Denver Post, two of the biggest sellers of edible marijuana products have recently had products recalled. This recall involves around 30,000 units of edible marijuana products sold under the names EdiPure and Gaia's Garden. In this case, the reason for the recall was that inspectors feared these products could contain a banned pesticide. While the pesticide is not completely banned for agricultural use, it is banned for use on cannabis products.
The problem first started when the medical marijuana regulators and agricultural regulators for the state first became aware that unauthorized pesticides were being used on marijuana plants. This is considered a major problem, because these pesticides can be harmful to humans and dangerous to the environment.   With typical agriculture, pesticides list on the bottle what plants the farmers can legally apply their pesticide on, and none of these labels list marijuana.
However, state regulators have made farms very much aware of what is legal and what is not. The governor is calling this use intentional and a violation of state law and has ordered thousands of plants to be destroyed. He has also ordered that products made from those plants be tested and recalled if any pesticide is found.
Unlike many of the recalls we have seen for defective products, this was not a voluntary recall. The state department of health ordered these products be pulled from the shelves. While this is unfortunate, it is likely we will see similar issues in the future. With medical marijuana, we are taking something that was once grown illicitly and users had no quality control or recourse and moved it into a legitimate industry. It will likely take some time for the industry to adjust.
It should be noted there have been no pesticide-related illnesses reported to poison control centers as of the time of this article in relation to the products that were just pulled from the dispensary shelves.
Call the Boston Jeffrey Glassman Injury Lawyers for a free and confidential appointment — (617) 777-7777.
Additional Resources:
Marijuana products pulled in Denver in largest pesticide recalls, November 3, 2015, The Denver Post, by Ricardo Baca and David Migoya
Doctor
More Blog Entries:
FDA Announces Testosterone Meds Must Carry Broader Warning, July 7, 2014, Boston Products Liability Lawyers Blog