Hundreds of lawsuits have been filed against Stryker Orthopaedics as a result of its defective hip-implant products and the company routinely faces claims from new plaintiffs as the hip implants continue to fail. Almost 400 Stryker cases have been consolidated in New Jersey alone as part of a multi-county litigation following the recall of the Stryker Rejuvenate and ABG II Modular-Neck Hip Stems. And evidence continues to mount that the Stryker devices have a high failure rate and are prone to loosening. Yet, even amidst this storm of litigation, the Motley Fool speculates that the company could be destined for greatness due to its favorable financials.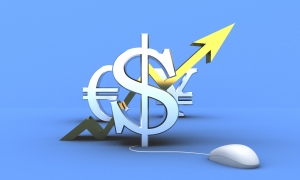 Our Boston defective hip implant attorneys know that the statistics on the hundreds harmed by these defective medical products only begin to tell the story of the losses caused. Every individual plaintiff has his own story and deserves a chance at justice. But unfortunately, medical device manufacturers often forget about these individual victims when they release dangerous products into the marketplace that they expect will earn a handsome profit.

One Victim Speaks Out About the Harm Caused by Stryker
NBC Chicago put a human face to the losses Stryker caused, telling the story of one patient who has been harmed by the Stryker hip implant recall.
The man hurt by the hip implant overcame many medical obstacles, becoming famous and making the national news after climbing the stairs of the Willis Tower. In 2007, his spine was severed by a bicycle accident and he wasn't expected to walk again. He worked hard to get back into shape, and recently was able to complete a 3,000 mile cross-country bike trip to benefit the rehabilitation institute where he originally recovered.
He also had a hip implant procedure done using Stryker's implant. Because of this procedure and the recall of his hip implant, however, he now faces a choice that many Stryker patients face: will he undergo a painful surgery and long recovery period to replace the defective hip implant or will he leave the implant in and risk damage to his liver and kidneys caused by the breakdown and corrosion of metal as the Stryker hip implant parts rub against each other inside of him?
This victim's story is just one of many that should serve as a reminder of just how severely Stryker has harmed patients who relied on and trusted the company.
Stryker Patients Face a Tough Choice When Coping with the Damage Done by Defective Hip Implants
Each Stryker patient will need to evaluate the risk of harm that comes from a failed or defective hip implant in order to make a choice about how to address the health risks.
Victims should speak with their doctors about the procedure for removing and replacing the implant and about the risks and benefits associated with both removal and/or keeping the implant in their bodies unless or until the implant begins to cause too much pain or too many limitations on mobility.
Those who used these Stryker products should not be faced with this tough choice and wouldn't be if the company had done its job and made sure that the product it released onto the market wasn't defective.
Companies like Stryker need to remember, when deciding whether to release a product onto the market, that this decision isn't just one of dollars and cents: real people's lives and health are at stake. Product liability lawsuits against the company by injured victims are one important way to remind the company that a medical device manufacturer cannot get away with hurting people for the sake of making a profit.
If you are the victim of a defective medical device in Massachusetts, call Jeffrey Glassman Injury Lawyers for a free and confidential appointment — (617) 777-7777.
More Blog Entries:
New Study Sheds Light on Most Common Medical Malpractice Claims for Primary Care Physician, July 26, 2013, Boston Product Liability Lawyer Blog