All eyes have been on the case of McCracken v. DePuy Orthopaedics Inc., the first bellwether trial scheduled in the federal court multi-district litigation over Johnson & Johnson's DePuy unit metal hip implants.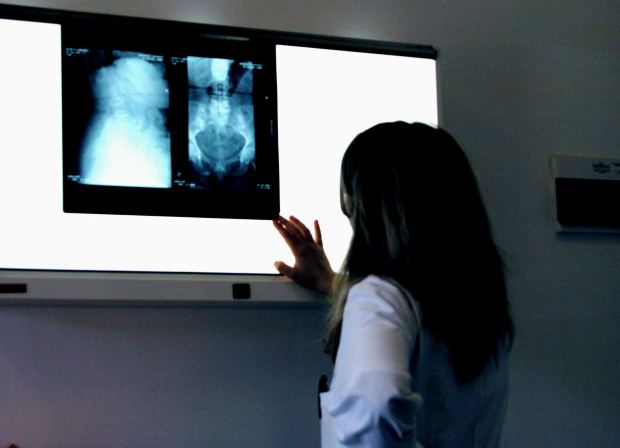 Our Boston DePuy hip replacement injury attorneys know that the trial had been slated to begin Sept. 9, 2013, but the judge has postponed the case at least two weeks in order to settle a number of legal rulings that have to be made prior to jury selection.
In complex cases like this, such delays aren't uncommon.

While this is the first multi-district action at the federal level, two prior multi-district trials in state courts over the spring resulted in favorable verdicts for the plaintiffs, though Johnson & Johnson is in the process of appealing those verdicts.
The McCracken case is important as it is the first of 11,000 federal cases involving the ASR metal hip implement. As a "bellwether" case, it is carefully watched in the legal community because it will serve as a test of the value of these cases in the future. From a practical standpoint, DePuy can not withstand 11,000 jury trials and that many patients could never hope to see justice if each and every case was forced to go through the entire trial process.
That means there is a lot riding on the McCracken case. It's likely the plaintiff will win, as the evidence that this product was faulty is overwhelming. The question is how much does a jury think such a claim is worth?
The bellwether cases in the state courts resulted in wildly varying verdicts – one for $8 million and the other for $0. There are rumors that Johnson & Johnson is mulling a $3 billion settlement to those who have pending cases. That would work out to roughly $300,000 each. Twenty percent of those cases involve individuals who filed suit after having the transplants, even though those devices have not yet failed.
The DePuy case that has been selected as the first to proceed at the federal level was chosen for the fact that plaintiff is considered to have elements that are representative of what most plaintiffs have endured.
According to court documents, Ann McCracken, a woman from Rochester, New York, received a DePuy ASR XL Acetabular Hip Replacement system back in 2009. A 57-year-old single mother and small business owner of a sign company, says that by the time her surgeon had chosen the replacement hip for her, the company was well aware of the device's widespread failure rate, based upon information from national joint registries in Australia and England. That's where it had been marketed two years earlier.
A year after McCracken had the device implanted, it was recalled by DePuy. By then, she was suffering serious complications. One of those included metallosis, an inflammatory condition in the soft tissue surrounding the implant, caused by a reaction to excessive metal particles released from the implant that results in killing off the surrounding tissue.
For McCracken, this resulted in painful hip dislocations, for which she had to undergo several subsequent surgeries. These surgeries have resulted in the further restriction of her normal range-of-motion, and there's also a high likelihood she'll have to undergo additional surgeries in the future.
If you are the victim of Massachusetts Depuy hip replacements, call Jeffrey Glassman Injury Lawyers for a free and confidential appointment — (617) 777-7777.
Additional Resources:
Local woman's suit chosen as national bellwether case, Jan. 8, 2013, Daily Record Staff, The New York Daily Record
More Blog Entries:
Johnson & Johnson Reportedly Considering $3 Billion Settlement to Resolve Hip Implant Cases, Aug. 28, 2013, Boston Defective Hip Replacement Lawyer Blog