Imagine you just bought a brand new car, fresh on the market.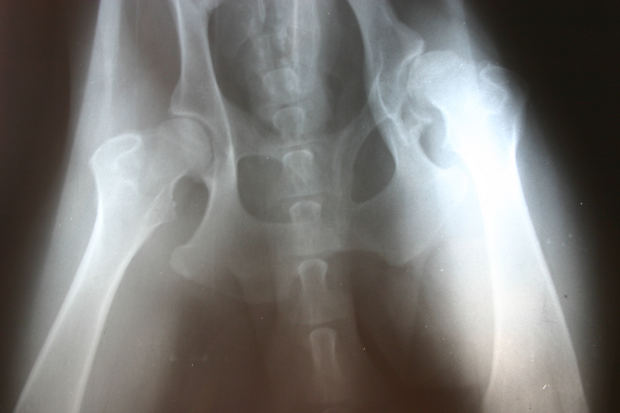 Days later, you learn that a number of the parts are defective, part of a manufacturer's flaw. Even so, when you return the dealership, you are expected to pay extra to fix those problems.
Such a situation would be fundamentally unfair, and would violate state and federal lemon laws. And yet, our Boston product liability attorneys understand this is exactly what we are expecting of those who have been given faulty hip and knee replacements.

It's estimated that some 20 percent of hip replacements and 10 percent of knee replacements done annually are revisions. These are done because the original device, many times a Stryker hip replacement or a Depuy hip replacement, were defective.
Anytime you conduct a follow-up surgery, you're usually talking about longer hospital stays, additional risks and higher costs, relative to what patients faced the first time around. This is through no fault of the patient's own. And yet, it is the patient (or their insurance companies or taxpayers, via Medicare) who is expected to pay.
This is one of the reasons our product liability lawyers stress to victims of defective hip and knee replacements to explore their legal options early on. Medical bills can be astronomical, but you may only have a small window in which to file a liability or malpractice lawsuit. Taking this action can significantly mitigate or even offset your out-of-pocket costs.
In addition to this kind action, the Consumers Union, which is the policy arm of Consumer Reports, recommends that manufacturers of hip and knee implants offer patient warranties. These would guarantee that defective devices would be replaced at no cost to the patient. Not only would such a move be fairer to patients, it might in turn prompt companies to produce devices that are more durable and safer.
Even when patients are informed of the risks by their surgeon, specifically with regard to how long the devices might last, they rarely if ever are going to get a guarantee in writing. Most manufacturers simply don't offer a warranty. That should change, Consumers Union director Lisa McGiffert says.
Her agency reports that since 2003, some 750,000 Americans underwent surgery to have metal-on-metal hip implants inserted. These devices were supposed to last longer than previous models cast from plastic or ceramic. As it turned out, though, the metal devices were not only more likely to fail, but a lot of patients suffered debilitating injuries over time. Those injuries included severe problems such as heart damage and long-term neurological issues.
Unfortunately, most hip implants are allowed to be sold without review by the Food and Drug Administration for their effectiveness and safety. Rather, current law simply allows companies to show the devices are "substantially equivalent" to another product on the market that has already received prior approval. This is called the fast track 510(k) clearance process.
While medical device companies say current law provide adequate protection for patients because their devices are indeed safe and dependable, McGiffert says this means the companies should have no problem at all backing up those claims with solid warranties.
An appropriate warranty, she said, would be for 20 years and would include:
The full cost of any revision surgery, including the cost of the device itself, surgical and hospital costs and out-of-pocket patient expenses;
A clear, easy-to-use system for patient to make a claim on that warranty;
A clause protecting a patient's right to sue, even if he or she makes a warranty claim.
If you are the victim of Massachusetts product liability, call Jeffrey Glassman Injury Lawyers for a free and confidential appointment — (617) 777-7777.
Additional Resources:
Artificial hips and knees need a lemon law, says Consumer Reports, Sept. 10, 2013, By Joel Keehn, Consumer Reports
More Blog Entries:
Judge Releases New Case Management Order in Stryker Hip Implant Litigation, Sept. 7, 2013, Boston Stryker Hip Lawsuit Attorney Blog