As researchers continue to search for the cure for cancer, it continues to impact families across the nation. Officials believe that it may soon surpass heart disease as the leading cause of death in the U.S. According to The New York Times, one of the most alarming culprits of this disease is our own medical practices.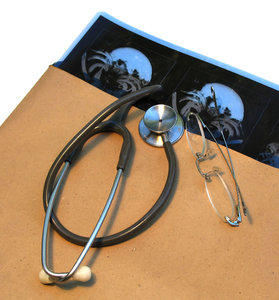 The truth of the matter is that the use of medical imaging with high amounts of radiation, CT scans in particular, has increased dramatically in the last 20 years. The radiation doses of CT scans (a series of X-ray images from multiple angles) are 100 to 1,000 times higher than conventional X-rays.
Our product liability attorneys in Boston understand that more than 60 million CT scans — also known as "cat" scans — are performed each year in the United States. Compare this to the just 3 million in 1980. A CT scan can deliver doses of ionizing radiation at least 50 to 250 times greater than a traditional X-ray. Doctors have always assumed, however, that the benefits outweigh the risks. Still, researchers at the National Cancer Institute estimate that 29,000 future cancer cases could be attributed to the 72 million CT scans performed in the country in 2007.

And children are more vulnerable to that radiation than adults — two to 10 times more vulnerable.
The dangers of radiation are greatest for girls, especially from CT scans of the abdomen or pelvis, chest, and spine. For example, one in every 300 to 390 abdomen or pelvis scans is projected to cause radiation-induced cancer, as are one in 330 to 480 chest scans, and one in 270 to 800 spinal scans, depending on the girl's age.
"We want people to use the technology appropriately," said Timothy Bullard, chief medical officer at Orlando Regional Medical Center.
"Appropriate" is the key word — especially since a review study published last November in the New England Journal of Medicine determined that as many as one-third of all CT scans performed in the United States are unnecessary.
According to Slate, cutting down on ionizing radiation from medical imaging is more complicated, in large part due to uninformed doctors. One study found that less than half of radiologists and only 9 percent of emergency-room doctors were aware that CT scans could increase the risk of cancer.
When your doctor thinks that a CT scan will help answer an important medical question and potentially treat a serious condition, the potential benefits to your health can greatly outweigh any small potential risk from radiation.
For every 1,000 people undergoing a cardiac CT scan, the radiation adds one extra case of cancer to the 420 that would normally occur. This risk may seem inconsequential, but not to someone who gets a cancer that could have been prevented.
Doctors and patients need to discuss CT scans as they would any other medical treatment, their risks and benefits, options and alternatives, and whether they're really needed, before the tests are done.
Call Jeffrey Glassman Injury Lawyers for a free and confidential appointment — (617) 777-7777.
More Blog Entries:
Report: FDA-Approval Doesn't Guarantee Drug Safety, Product Liability Lawyer Blog, February 3, 2014
FDA Requests Reports on Defective Tobacco Products, Product Liability Lawyer Blog, January 31, 2014