Pradaxa is one of the popular drugs that are part of a relatively new class of oral anticoagulants used to treat patients who suffer from a medical condition known as atrial fibrillation (Afib). These news drugs have been designed and marketed as better alternatives to Warfarin (Coumadin), which has been the traditional drug therapy option for Afib for many years.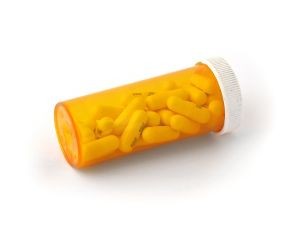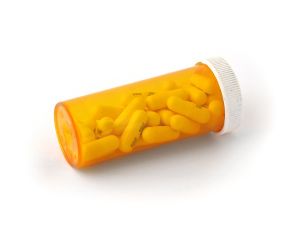 While Warfarin has been proven to be effective at treating patients who suffer from Afib, patients must have their blood drawn on a very frequent basis, so their doctors can make sure the dose is correct. If the dose is not correct, Warfarin can result in serous internal bleeding disorders. There are also important dietary restrictions for patients taking Warfarin, because there are certain foods that can affect the rate at which the drug is absorbed by patients and lead to an incorrect dosage.
According to a recent news article from the Knoxville News Sentinel, experts are concerned about the risks of the new anticoagulants, including Pradaxa. The article first focuses on an 88-year-old woman who led an active lifestyle for someone her age and was in decent overall health, except for the fact she was diagnosed with Afib. While Afib is not normally a deadly disease if left untreated, it can lead to the formation of clots, which can result in an increased risk for stroke. After being diagnosed, her doctor prescribed a blood thinner.
Normally, her doctor would have started her on a course of Warfarin, but, instead, he elected to use the newly approved oral anticoagulant, Xarelto, which is in the same class of drugs as Pradaxa and Eliquis. One main difference between the old and the new drugs is that, while the old drug had a reversal agent in the event of a bleeding emergency, the new class of drugs does not have a reversal agent. However, as our Boston Xarelto injury attorneys can explain, there is a new antidote undergoing the F.D.A. approval process; however, it is not yet available to the patients currently taking one of the potentially dangerous new drugs.
A relatively short time after taking Xarelto, victim developed serious gastrointestinal bleeding, and there was nothing doctors in the emergency room could do to help her, because a reversal agent did not exist. This victim died as a result of her internal bleeding condition.   According to an investigation into the death rate of the two types of drugs discussed in the article, since the time these new drugs came on the market in 2010, there have been 8,000 deaths as result of Xarelto, Pradaxa, and Eliquis, whereas, during the same time, there were 700 deaths associated with Warfarin class drugs. This is a substantial difference. There is also a fourth member of the new class of drugs, known as Savaysa, which has just hit the market. It is not known if it will also cause the same complications, though experts expect it will.
One of the main concerns is that drug companies are trying to downplay the fact their drugs are killing people, even though the research data is very convincing.
If you are the victim of a Massachusetts product liability due to taking Xarelto, call Jeffrey Glassman Injury Lawyers for a free and confidential appointment — (617) 777-7777.
Additional Resources:
Experts warn of risks of anticoagulant drugs, August 14, 2015, Knoxville News Sentinel, by John Fauber and Coulter Jones
More Blog Entries:
Risk for Internal Bleeding after Taking Pradaxa, August 22, 2014, Boston Dangerous Drugs Injury Lawyer Blog