Coloplast is one of more than 30 manufacturers of vaginal mesh responsible for putting millions of women at risk. Transvaginal mesh (TVM) is used to treat pelvic organ prolapse (POP) and stress urinary continence (SUI), and Bloomberg reports that one manufacturer indicated that more than a million women have had mesh implanted over the past 15 years.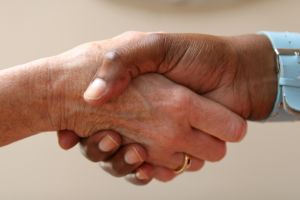 Unfortunately, vaginal mesh can begin to erode in the body and can fail to work as required for women. The mesh can cause women to experience significant pain, including discomfort during sexual intercourse. Vaginal mesh may also not be effective in treating POP, as many women experience recurrent prolapse of pelvic organs. Because of the myriad problems identified with vaginal mesh, the Food and Drug Administration issued an order in 2012 requiring manufacturers of mesh products to conduct studies to identify the rates of complications. These studies should assess how likely it is that the mesh will cause organ damage and other serious health problems.

Coloplast is one of the manufacturers that the FDA targeted in its order to conduct post-market studies. Coloplast is also one of multiple vaginal mesh manufacturers currently being sued. Patients with TVM complications can pursue a claim against Coloplast and other manufacturers provided the patient can prove she was harmed as a direct result of the defective mesh products. A transvaginal mesh injury attorney can help victims to take legal action.
Coloplast Settles Cases
Recently, Coloplast agreed to pay $16 million in damages to settle approximately 400 pending lawsuits. The settlement will provide women who experienced damage to internal organs with an average payment of around $40,000 each. For those women whose cases were resolved through this settlement, hopefully this money will be enough to compensate them for any corrective surgeries and other treatment costs as well as for lost income and pain and suffering that they endured.
Coloplast has expressed an interest in settling numerous pending Coloplast cases in order to resolve the lingering issues related to TVM. A spokesperson said that the company wanted to "address the entire inventory [of pending cases] so that we can buy our peace and move on down the road." Unfortunately for the women who are experiencing lingering health issues because of Coloplast's products, they may not be at peace even with the settlement funds since they have now been forced to undergo invasive surgery to treat complications from which they may never fully recover.
Coloplast told the judge that it had made offers to five other groups of plaintiffs and that it was optimistic about reaching an agreement or a resolution.
Coloplast is not the only one trying to settle cases quickly. Officials of three other mesh manufacturers- Bard, Boston Scientific and Endo- are also continuing discussions about settling groups of vaginal mesh cases.
Before settling, plaintiffs must understand that they cannot change their mind and proceed to try to sue once they've accepted the money. An experienced attorney can help plaintiffs to make smart choices when it comes to whether to settle or how to maximize compensation for a vagina mesh injury.
Call Jeffrey Glassman Injury Lawyers for a free and confidential appointment — (617) 777-7777.
More Blog Entries:


Different Surgeries Offer Successful Alternatives to Transvaginal Mesh, Boston Product Liability Lawyer Blog, March 15, 2014