A recent study conducted by nine prominent orthopaedic surgeons and published in The Journal of Knee Surgery revealed the Attune Total Knee Arthroplasty System had an unusually high rate of failure, prompting calls for further research. The study came on the heels of the first (of what may be many) product liability lawsuits filed against Attune manufacturer DePuy Synthe, a subsidiary of Johnson & Johnson.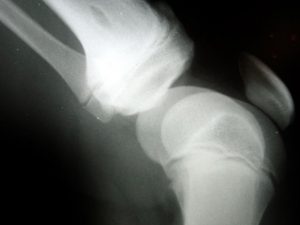 The company promises the knee replacement devices, approved by the U.S. Food & Drug Administration's 510(k) fast-track process in 2010, will improve range of motion and give patients a stable knee replacement for years to come. The American Academy of Orthopaedic Surgeons reports successful knee replacements can last up to 20 years or more. Over the last several months, however, the firm has filed several dozen reports with the FDA that document early failures resulting in destabilization of the knee replacement and painful revision surgeries.
The recent study analyzed the high failure rate, and attributed much of it to the "debonding of the tibial implant-cement interface." In layman's terms, surgeons found that the adhesive being used to bond the implant and keep it in place is inadequate. This results in a loosening of one of its components, destabilizing the entire knee.