On February 18, the U.S. Judicial Panel on Multidistrict Litigation ruled that all pending federal Lipitor lawsuits should be consolidated into a multidistrict litigation.
The Boston defective drug lawyers at Jeffrey Glassman Injury Lawyers LLC have filed a Lipitor case for a victim affected by this dangerous drug and our firm has been admitted to the MDL. If you or a loved one took Lipitor and developed Type 2 diabetes or other complications, call to schedule your free consultation to learn how we can help.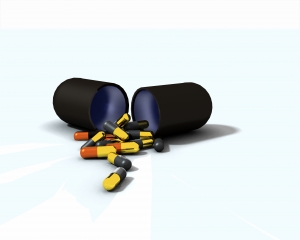 Multidistrict litigation (MDL) makes it possible for one judge to hear many similar cases arising from a defective product or dangerous drug. While all individual plaintiffs retain their independent claims, pre-trial motions and decisions affecting all claims can be ruled on just once by the judge who has been assigned to the case. The cases have been consolidated in South Carolina and are being presided over by U.S. District Jude Richard M. Gergel.

Lipitor Victims Can Join MDL
Lipitor is a statin medication used to lower cholesterol. The active ingredient is called atorvastatin and it was first synthesized in 1985 by Parker-Davis Warner-Lambert. Pfizer acquired this company and until the patent on the medication expired in 2011, and a generic version of atorvastatin became available, Lipitor was one of the drug company's best-selling products. Lipitor was approved in 1996 and sales exceeded $125 billion.
Despite the popularity, Lipitor turned out to be a very problematic medication. In 2012, a study of 161,808 postmenopausal women revealed that the risk of developing diabetes was 50-percent greater among those taking an avostatin drug. There were patients in the study from 40 different clinical centers nationwide, and the women were between the ages of 50 and 79.
With this study as well as other evidence linking Lipitor and Type 2 diabetes, the FDA issued a warning to consumers about the increased diabetes risk in 2012. Pfizer may have known as early as 1996 that the cholesterol medication could cause patients to develop diabetes but the risk was not made clear to patients prescribed the medication.
When a drug has dangerous side effects, patients need to be fully informed of all risks so they can make an informed choice about whether they wish to use the medication. Unfortunately, patients were not given that opportunity when they took Lipitor and many developed diabetes. While Type 2 diabetes can be managed, it cannot be cured and there are significant potential complications including the risk of insulin shock, blindness and limb amputation.
Patients who were prescribed Lipitor and who developed diabetes as a result deserve to be compensated by the drug-maker who released a dangerous medication and who failed to provide appropriate warnings to the public. The MDL makes it easier for victims to get compensation for their losses. An experienced Boston defective drug lawyer can assist patients in becoming a part of the multidistrict litigation or in otherwise taking legal action against Pfizer to obtain monetary damages.
If you are the victim of Massachusetts product liability, call Jeffrey Glassman Injury Lawyers for a free and confidential appointment — (617) 777-7777.
More Blog Entries:
Stryker Prepares for Thousands of Pending Cases, May 12, 2014, Boston Stryker Lawsuit Lawyer Blog