The general public is becoming more aware of the dangers of Xarelto. The problem with Xarelto is it has been shown to cause serious internal bleeding disorders, clotting disorders and other serious heath problems. There is currently an antidote for the irreversible symptoms of Xarelto bleeding disorders, but it is still in the experimental stages, and the company needs to undergo additional testing before the United States Food and Drug Administration (FDA) will approve the drug for general use. The antidote is an injectable medication being developed by another drug company, and it will be available for use in the emergency room if and when it is approved.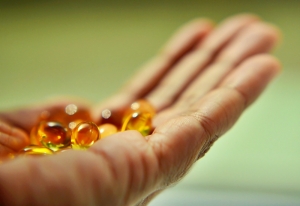 To help keep sales up with dangers being made known to atrial fibrillation (Afib) patients, Bayer is hoping to find additional customers for their new drug. According to a recent news feature from RTT News, Bayer is now conducting clinical investigations into using Xarelto to treat and prevent deep vein thrombosis (DVT) and pulmonary embolism (PE) in cancer patients, in addition to the Afib patients for which is currently approved.

As our Boston Xarelto injury lawyers can explain, DVT is a condition where a blood clot forms in the deep veins of a patient (normally in the legs) and then breaks loose from the vein and travels through the patient's circulatory system, where it can enter the lungs. The clot can physically punch a hole in the lung tissue, resulting in massive internal bleeding and other serious health conditions. Those who are fans of the Deadliest Catch surely remember when Captain Phil Harris died as a result of complications from a PE during filming of the Discovery Channel reality show.
Patients who have an active cancer site have significantly higher risk of suffering a venous thromboembolism (VTE) than patients who do not have cancer. Research suggests the risk in cancer patients for having a VTE is four to seven times higher than patients without cancer, depending on the type of cancer.
However, despite this higher risk of having a serious clotting disorder, the current treatment guidelines do not call for the use of an anticoagulant or blood thinner in cancer patients. One of the reasons for this is the drugs are known to cause serious bleeding disorders and there have been few studies into how a patient will tolerate any adverse effects when they are already suffering from cancer.
As we have seen from the vast number of lawsuits filed against the maker of Xarelto, the company seems far more interested in keeping sales numbers up than patient safety and properly warning doctors and the general public about potentially fatal internal bleeding disorders.
Hopefully, the FDA will be more closely monitoring all safety data revealed as part of clinical trials, should the drug ever receive approval to be labeled for cancer patients to reduce VTE risk in cancer patients. It will also be interesting to see if the antidote for Xarelto currently in development will also be tested on cancer patients who have clotting issues.
If you are the victim of Massachusetts product liability due to taking Xarelto, call Jeffrey Glassman Injury Lawyers for a free and confidential appointment — (617) 777-7777.
Additional Resources:
Bayer HealthCare Extends Clinical Investigation Of Xarelto , May 28, 2015, RTT News
More Blog Entries:
Risk for Internal Bleeding after Taking Pradaxa, August 22, 2014, Boston Dangerous Drugs Injury Lawyer Blog