AndroGel is a topical hormone marketed to men experiencing complications from low levels of natural testosterone. AndroGel was heavily promoted by Abbott Laboratories and AbbVie Inc., with the companies selling the product through testimony from retired professional athletes. Abbott Laboratories and AbbVie Inc. also provided statistics and fed positive reports to the press, showing that Low-T was a widespread problem that AndroGel could solve.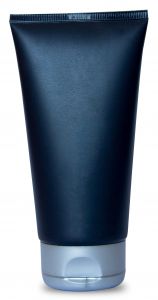 Unfortunately, the positives of this topical treatment may have been exaggerated and the risks downplayed. Men who used AndroGel now claim to have suffered serious injuries as a result of complications they were unaware of when they used the testosterone replacement drug. Lawsuits have been filed to pursue a claim for damages, and other victims who were harmed by AndroGel should contact a products liability lawyer for help pursuing their own claims.

Testosterone Replacement Therapy More Dangerous Than Expected
Low testosterone is a hormonal problem that can cause impaired sexual function as well as problems with bone density and fat distribution. Many men turn to testosterone replacement therapies for help, and the market for testosterone replacement medications is worth $1.6 billion each year. Two products that play a dominant role in this marketplace are AndroGel and an Eli Lilly & Co. drug called Axiron.
AndroGel was approved by the U.S. Food and Drug Administration (FDA) as a treatment for low testosterone coupled with resulting health problems, and is one of just a few topical treatments approved for men with low-T. After approval, Abbot Laboratories began widely pushing the product between 2010 and 2012.
Unfortunately, as so often happens, sufficient research wasn't done on this product until after it was sold on the marketplace and men began to use it. Once experts began looking into AndroGel a little further, problems quickly became apparent.
One study of more than 8,000 men treated by the Veterans Hospital Administration revealed that testosterone therapy increased the risk of heart attack, stroke and death by as much as 29 percent. Testosterone is also linked to atherosclerosis and coronary plaque, although researchers aren't sure why. Finally, the study showed that testosterone replacements can make sleep apnea worse.
These are serious risks that patients were not warned about before using testosterone replacement gels. At least some patients have actually experienced physical consequences, with Bloomberg reporting that five men have filed complaints in federal court The men range in age from 50 to 63. Three of them claim in their complaints that they suffered a heart attack after they began using AndroGel. The fourth claims that he had a stroke, and the final plaintiff says he suffered a mini-stroke.
The complaints came just four days after the FDA announced it was re-examining whether testosterone replacement drugs are safe. Unfortunately the FDA re-examination comes too late for the plaintiffs. These patients could have been protected if the manufacturer and the FDA had done a careful enough examination into AndroGel safety issues before the product was released to an unsuspecting public.
If you are the victim of defective drugs in Massachusetts, call Jeffrey Glassman Injury Lawyers for a free and confidential appointment — (617) 777-7777.
More Blog Entries:

Report: FDA-Approval Doesn't Guarantee Drug Safety, Feb. 3, 2014, Boston Product Liability Lawyer Blog