Xarelto is a member of a class of drugs known as New Oral Anticoagulants (NOACs), along with Eliquis, and Pradaxa. These drugs were designed to replace older blood-thinning drugs such as warfarin, which requires frequent monitoring of a patient's blood to prevent dangerous side effects. The problem with Xarelto and these other NOACs is they have been shown to cause serious bleeding disorders, including internal bleeding, intracranial bleeding, and hemorrhaging.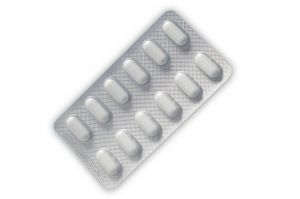 If patient experiences a bleeding disorder after taking Xarelto, there is no approved cure for the disease, and the condition can be fatal. In other words, when a patient comes into the emergency with serious internal bleeding caused by Xarelto, there is not much doctors can do besides transfuse blood and try to make the patient comfortable.
According to a recent news article from the Madison Record, the makers of Xarelto now are being sued over the drug's inability to clot in a timely manner. Bayer AG is the manufacturer of Xarelto and Janssen Pharmacutica (a subsidiary of Johnson & Johnson) is the marketing partner in the United States.

In this lawsuit, plaintiff alleged she took Xarelto and has suffered an inability of her blood to congeal in a timely manner as a result of the drug. She and other co-plaintiffs are claiming makers of Xarelto marketed the drug as a safe and effective treatment used to reduce the risk of stroke and systemic embolism. The medicine entered the U.S. market in 2011 after companies conducted a limit number of clinical trials. During those trials, plaintiff's allege, drug makers became aware bleeding in certain places within the human body occurred in study participants.
These three studies known as the Rocket AF study, the Record study, and the Einstein study, have been used heavily in the marketing material created by Bayer and Janssen showing the positive effects Xarelto had on patients. The bleeding disorder was not highlighted along with the beneficial results. Specifically, these adverse events (side effects) included gastrointestinal bleeding serious enough to require a transfusion and other related bleeding disorders.
In 2011, when Xarelto was first introduced to the U.S. market, drug makers spent $11 million promoting sales, which reached approximately $580 million that first year. The lawsuit claims there were over 2000 serious adverse events reported the first year on the market and over 150 deaths. Plaintiffs are claiming damages, including pain and suffering, mental anguish, and reduction in their ability to enjoy life as a result of the dangerous side effects they were never warned about when prescribed Xarelto.
As our Xarelto injury attorneys in Boston can explain, failure to warn of a known danger is one of the typical claims filed in these types of lawsuits, along with manufacture of a defective drug. However, while there are typical claims, these lawsuits are far from typical civil actions, and you should make sure your attorney has experience handling dangerous drug litigation.
In this lawsuit, the named plaintiff is seeking over $4 million in damages in hopes that amount will fully compensate her for the pain and suffering Xarelto has caused her.

Call the Boston Jeffrey Glassman Injury Lawyers for a free and confidential appointment — (617) 777-7777.
More Blog Entries:

Risk for Internal Bleeding after Taking Pradaxa, August 22, 2014, Boston Dangerous Drugs Injury Lawyer Blog