According to a recent news article from the Madison St. Clair Record, a plaintiff has just filed a products liability lawsuit against the makers of Xarelto, Bayer Pharmaceuticals and Janssen Research and Development.  Janssen Research and Development was formerly known as Johnson and Johnson Pharmaceuticals Research and is still a wholly owned subsidiary of the pharmaceutical giant.  There were various other subsidiaries of both companies, such as Ortho and Bayer Healthcare AG, that were also named as defendants in this matter, which is common practice in these types of cases.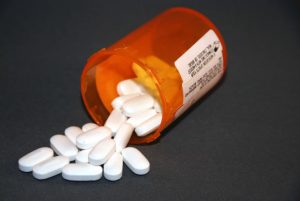 In his recent claim, plaintiff says that he took Xarelto because it was a new drug, and his doctor told him he needed a blood thinner or an oral anticoagulant.  Xarelto is a member of a relatively new class of drugs known as new Oral Anticoagulants (NOACs).  This class also included Eliquis, Savaysa, and Pradaxa. As our Boston Xarelto injury lawyers can explain, there have been similar dangerous and life-threatening side effects (adverse events) associated with Pradaxa and Eiliquis, and there have been many lawsuits filed against the makers of these drugs as well.
In this case, he alleges that defendants advertised how convenient, safe, and effective their new drug was, even though the United States Food and Drug Administration (FDA) had issued warnings to the companies about the risk of uncontrollable internal bleeding, including intracranial bleeding.
The claimant has further argued that the companies negligently manufactured a defective product and failed to warn of a known danger.  He also argued that, unlike some alternative drugs on the market, there is currently no approved reversal agent (antidote) for Xarelto.
While this is true, it should also be noted that there was not an antidote for Pradaxa either until the relatively recent approval of Praxbind as a reversal agent for the drug.  The makers of Xarelto tried to get an antidote for their drug to market, but the FDA rejected the application on grounds that there was not enough safety testing done by the company, and it was not proven the drug works.  What this means is that when a patient comes to the emergency room with internal bleeding, there may be nothing doctors can do stop the bleeding, and many have become very sick and died as a result of this dangerous and defective drug.
This plaintiff said he was never warned of the severe dangers associated with this drug for some patients and a result of taking the drug, and he suffered these severe consequences, and they nearly killed him.  In addition to his more standard products liability claims, he has also claimed standard negligence as a cause of action, negligent infliction of emotional distress, fraud, and negligent misrepresentation.   The basis for the fraud claims is that they made representations that their drug was safe and effective as compared to Warfarin (Coumadin), which has been on the market for many years, while the company knew or had reason to know these claims in their promotional material were untrue.
If you are a victim Xarelto and live in Massachusetts, call Jeffrey Glassman Injury Lawyers for a free and confidential appointment — (617) 777-7777.
Additional Resources:
Man alleges complications from Xarelto, November 19, 2016, By Carrie Bradon, Madison St. Clair Record
More Blog Entries:
Risk for Internal Bleeding after Taking Pradaxa, August 22, 2014, Boston Xarelto Injury Lawyer Blog